Yes, I know; I'm late with my review of last year. Everyone else did theirs in December, or at least January. But you know, I've done one every year and the OCD element in my personality just won't let me get away with it. So allow me this minor self-indulgence just once a year (especially today of all days 🙂 )
And actually 2009 was a very extreme year, some moments of difficulty and some moments of joy! So let's start at the beginning…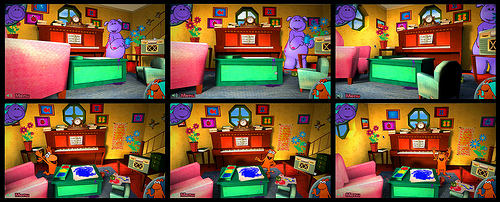 A major part of 2009 was Big and Small, perhaps the most important Plug-in Media project so far. We were still working hard in January and we were delighted in February to get confirmation that the BBC wanted phase two, which added the garden and woods. And honestly, with the economy as it was in the first half of the year, we were very glad to have a huge project like that to get our teeth into.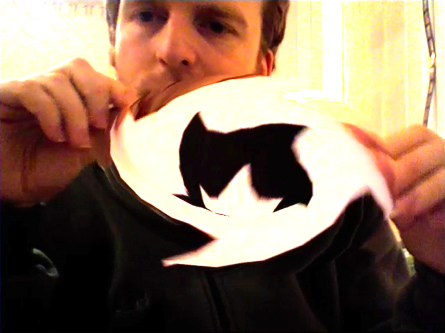 But I still found time to play with FLARToolkit a little more, with my wormhole in January, I still need to post a full description of how I did it – anyone still interested in this?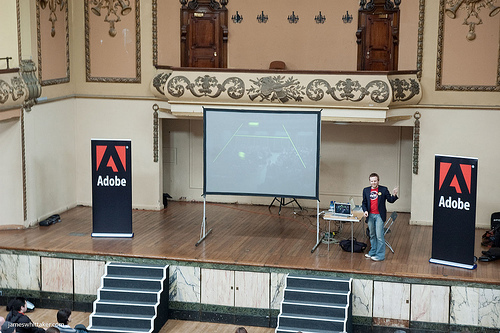 February brought a few speaking engagements, first FlashCamp London, FITC Amsterdam, and a sell out PV3D training course in Brighton, all thoroughly enjoyable!
Major news on a personal front for March – I married Jenny. Followed by an awesome honeymoon in Thailand. And I learned to tap dance, perhaps I'll get around to editing the wedding videos to prove it… 🙂

I really enjoyed April's 5K app competition with my 3D lunar lander. Perhaps the most fun I've had making a game for ages! I learned an important lesson about personal projects – to make sure I can complete them in the time I have! It only took a day or so to finish, and it's mostly because the idea and the execution was so simple; it didn't have any complex graphics, just simple lines.
Just in time for the 40th Anniversary of Apollo 11 I released a special edition and spawned a raft of comments arguing about whether man really landed on the moon. But let's not start all that again!
May brought chaos with an unscheduled office move. Our old landlords had majorly screwed up by not paying any electricity bills for a couple of years. The first we knew about it was when a bailiff turned up with a massive pair of wire cutters. Thankfully, TheWerks in Hove bailed us out and we decamped over there for a few months.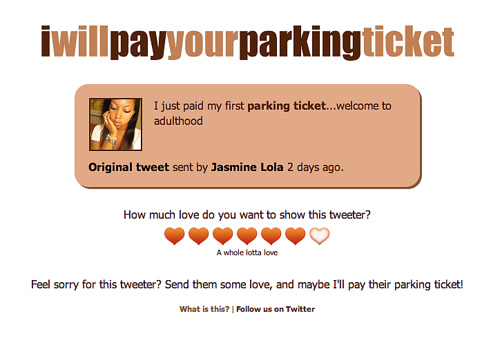 A quick trip off to FlashBelt in June and the inspiration for IWillPayYourParkingTicket.com. This project is currently on hold, pending some further work, I'll let you know what happens with it. FlashBelt is a brilliant conference and I was so inspired; I'd seriously recommend it if you can get to Minneapolis.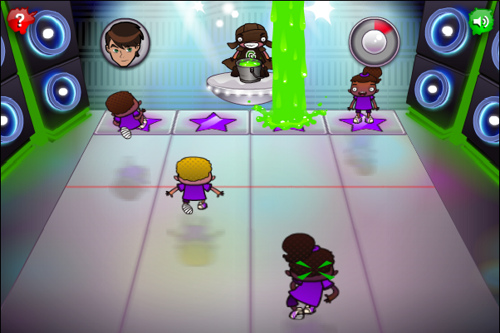 In August we finished our first game for Boomerang TV – Staraoke Stage Fright. It's realtime rendered in Papervision3D complete with reflections!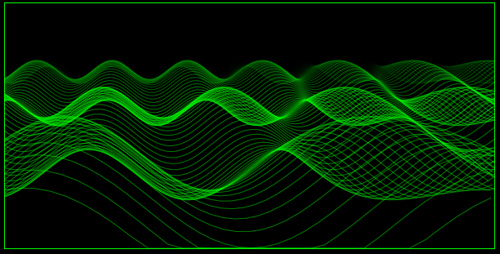 I started playing with 3D in HTML5, just in time to do a presentation at Barcamp in Brighton early September about it. Barcamp was the perfect opportunity to get to know some of my Brighton contemporaries a little better. Brighton is swarming with brilliant digital minds, but perhaps I'll do a separate post about that later 🙂
September also brought the crazy carnival to Brighton that is : Flash on the Beach! It keeps getting better and better every year. I love that I get to welcome all my very favourite speakers and friends to Brighton every year for what is now an epic unmissable conference.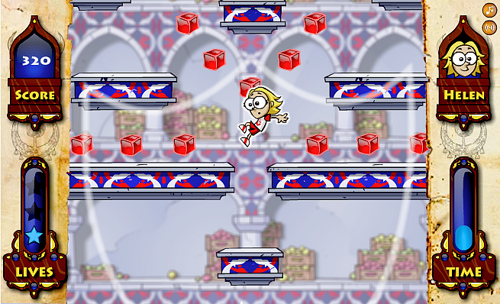 We also finished working on a 4 level platform game for long running BBC kids' show Blue Peter, Turkish Bizarre. It was a real joy to get back to some old-school platform game development with Dom and the team! And we got our Blue Peter badges too. 🙂
In October I started out an epic USA trip, starting with Adobe MAX as part of the EuroMaxInvasion. It was the first time I'd ever experienced a corporate conference of this scale, and I was uncomfortable with much of the business posturing I encountered.
The people that inspire me that I love to see on the circuit are not business people, and this conference is a million miles away from the cosy community events that I love. My ambivalence for the event clearly came across in the tone of one of my blog posts and caused a minor furore (later named seb-gate by Phillip Kerman hehe). The lesson I learned there was to make sure that my writing accurately represented my personality.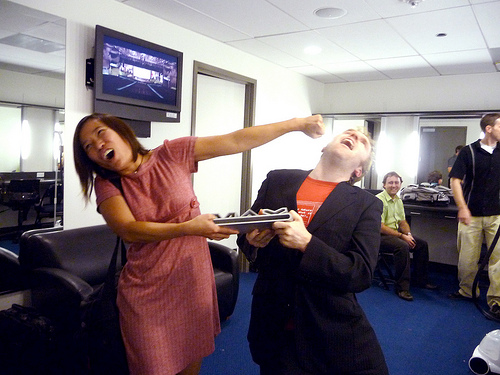 And there were many positive things about the conference, I got to meet Rachel Luxemburg and John Koch from the Adobe community team who are genuinely passionate about their involvement with the user groups. We were also nominated for a MAX award, that our friends at MLB.com won and they snuck me back-stage for a meet and greet with Luke Skywalker. But I sadly failed to wrestle the award from the vice-like grip of Thaniya from MLB. 🙂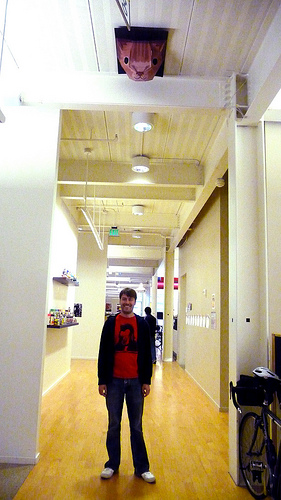 Any anxiety about seb-gate quickly subsided as I continued on my trip! First spending a few days in LA with the awesome Influxis, and then moving on to San Francisco where I was very pleased to meet up with friends and a trip to the YouTube offices courtesy of my friend Geoff Stearns. It was a crazy time in San Francisco, also squeezing in meetings with Robert Hodgin, Odopod and hacker-space NoiseBridge.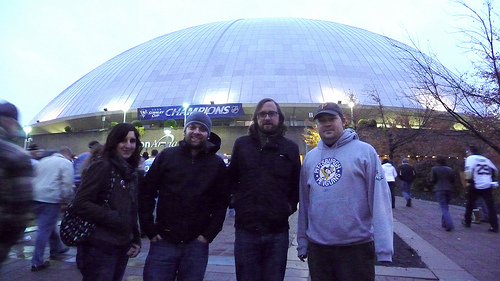 And then on to Pittsburg for FlashPitt. Awesome! And I even got to see my first ever ice hockey game with Jer Thorpe, Julian Dolce, Val Head (the conference organiser) and her husband Jason.
The final leg of my trip was in NYC where I met ParkingTicket winner Jennifer and paid her ticket, taught a sold-out one day workshop, and was then struck by what I now have decided to call swine flu 🙂 It was so frustrating to be in New York and yet be bed-ridden. Hmmm.
Then I realeased a simple Flash 3D drawing API, more as an experiment in an interface to drawing 3D shapes than anything else. If you like it, or have suggestions, let me know. I could integrate a system like this into Papervision3D.
November was crazy.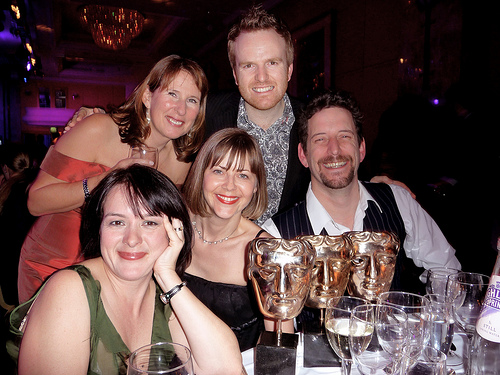 Accolades had been building for Big and Small, we'd been nominated for many awards: .net, FITC, and MAX but we didn't win any of them. In fact we'd never won any award we'd been nominated for! So it was quite a shock and of course an absolute delight to win the BAFTA. We'd all worked so hard on the project that it was an emotional moment. Not only is it a great honour to have all of our hard work recognised with such a prestigious award, but it's also been a massive boost to our business at Plug-in Media.
The company is going from strength to strength, new staff, bigger offices and we're taking advance bookings for the first time ever. (And we're hiring – send me your CV!) We're also near finishing another Papervision3D project (even bigger than Big and Small!), and 5 more for the BBC. But we're also working for Turner Broadcasting and others. Watch this space for announcements as soon as we can talk about them.
And in December things didn't let up either.
A venting of my frustrations about the FlashPlayer settings panel hosted on macromedia.com led to a mini campaign to get this sorted. The feature request rocketed into the top ten issues on the FlashPlayer bug tracker and is now "under investigation". Yay! But I have to admit, it's made me realise that I should probably have a could deeper look at Jira as I'm sure there are other more important things that need to be fixed…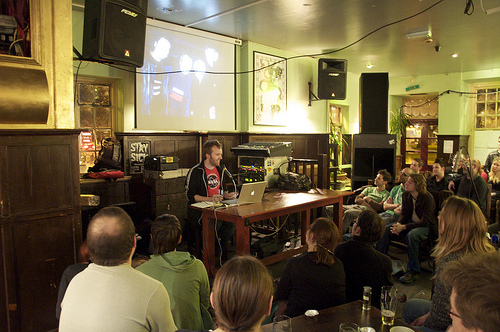 I spent some time pondering my previous existence as a semi-failed rock star and told my story at the £5App Christmas special. And also stretched some of my musical muscles again by recording a Christmas song with Jenny. Aw.
FlashBrighton
Another massive part of my life that gets hardly mentioned here is FlashBrighton, the local Flash user group that meets every week. We have a fantastic management team, and particular kudos to Richard Willis who imaginative descriptions for every meeting are getting increasingly inspired. In 2009 we covered Flash Games with Iain Lobb, Processing.js with Brendan Dawes, Bug fixing with Niqui Merret, and much, much more!
And we've now started streaming our sessions every week at live.flashbrighton.org thanks again to Influxis. Tune in every Tuesday around 7.30 GMT to join us.
So what's new for 2010?
So far it's been brilliant. (Hence the belated nature of this post!) My position at Plug-in Media has changed to be less focussed on production and concentrate more on R&D, training and consultancy. I'm massively excited about what's happening this year, I'm booked to speak at many conferences, FITC Amsterdam, Flash Games Summit, FFK Cologne, FMX Stuttgart, FATC New York, FlashBelt Minneapolis and Flash At the Lake in Zurich for starters! I'm also very excited about my training courses, and I'm even recording a video series for Lynda.com in April.
I have a huge list of technology that I want to learn, having already started with ElectroServer and Unity3D (insanely brilliant) and moving down my list with iPhone development and OpenFrameworks.
This is truly an exciting time in the field of digital creativity and I'm so pleased to be a part of this community. I feel incredibly excited about what this year will bring and I hope that you continue to enjoy my sharing of these experiences. Here's to 2010!