Most people don't know it, but before I was in digital media I was a professional musician. It's not something I talk about very much but last week at the £5App Christmas special I had the chance to offload my story onto an unsuspecting audience.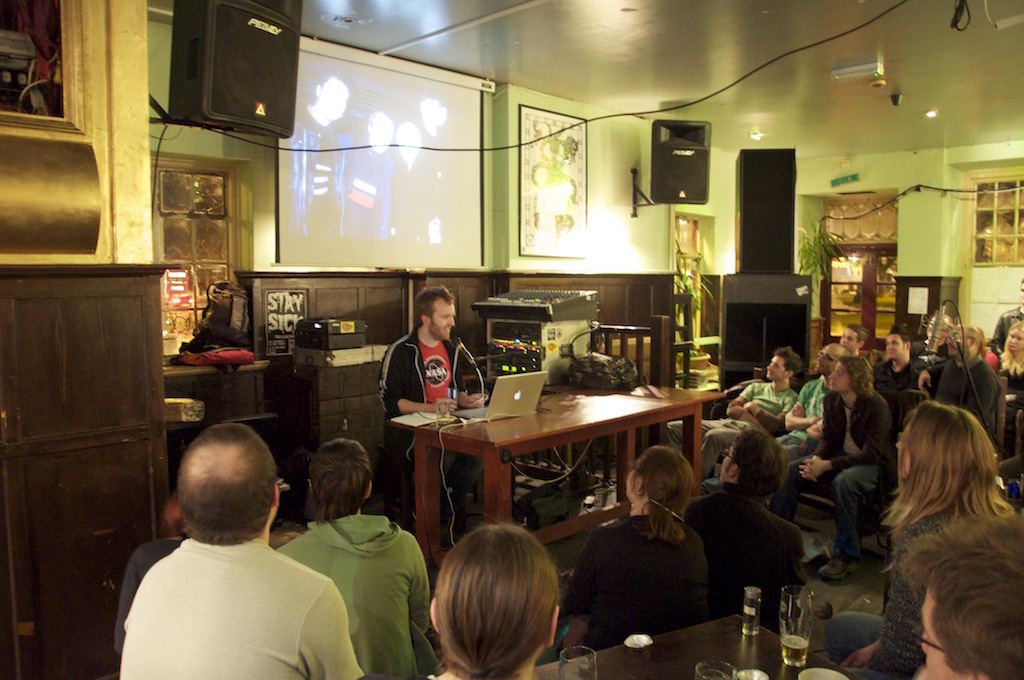 I revealed exactly what it was like to be an almost-ran band in the 90s, including recording demos on dodgy equipment, mail outs that actually involved cutting things out and stuffing them into envelopes and being one of the first bands to use the internet to promote ourselves (using the "revolutionary" new RealPlayer 🙂 ). From playing in front of 25,000 people, and recording in George Martin's Air Studios, to what we had to do for money, and struggling to get out of the London "toilet" venue scene. And I even exploded a few music industry lies (including our own) along the way.
And of course, unveiled some horrifically embarrassing footage. 🙂
£5 App #20 "Seb's Slightly Failed Music Career" for the 2009 Xmas Special from ScreencastingHandbook on Vimeo.
There were so many stories that I didn't have time for. Like the time we ran out of petrol on the way back from a gig, and the police (seeing an abandoned transit van with bags full of cables inside) assumed the worst and initiated a full scale terrorist alert.
Or about our close friend, who was in a girl band doing really well, only to be dropped by her label. She was on Top of the Pops and then the next month she was signing on. She even filled in "Pop star" as her occupation on the form.
Or the university gig where the stage was invaded by an drunk, naked and overweight rugby player who I tried to shoo off the stage with my guitar. He was disconcertingly sweaty.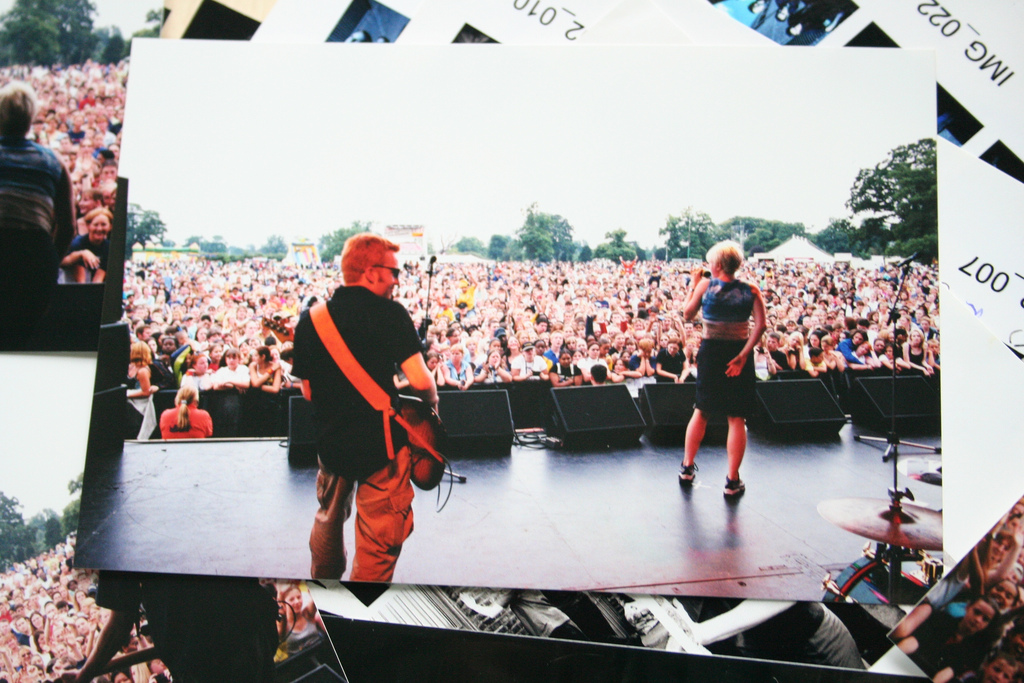 And the really nice part is that I could finish up my presentation with a happy story about brilliant independent internet artists (like Pomplamoose), and how it's now possible to record your own music and promote it online. And as if to prove this, me and Jenny did our own Pomplamoose inspired videosong of our own and put it on youtube. Which was quite a fun experiment, we recorded it all in GarageBand and videod it with a Flip MinoHD. Quite a difference from ten years ago when we needed budget studios and friends with video cameras.
And I couldn't really tell you about the video without including it. So here it is. Happy Christmas! 🙂
And if you want to download some of our recordings, you can do so temporarily on my music page.