You probably realise I'm a bit of a space nut. Could it be the cheesy pictures of me in mission control at the Johnson Space Center?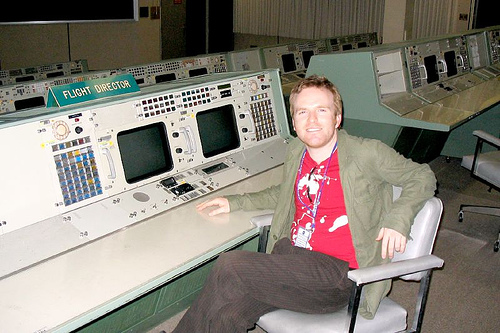 Or the fact that I dropped everything to see Buzz Aldrin speaking in London a couple of weeks ago?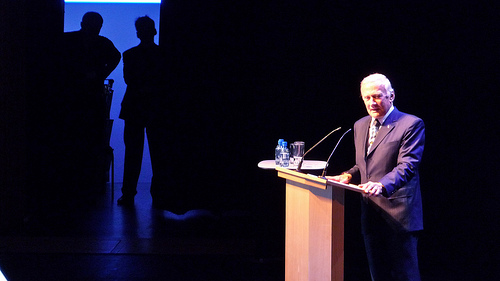 Or perhaps the fact that my most prized possession is a commemorative edition of The Times from the Apollo 11 landings (and I believe the first ever edition printed in colour)?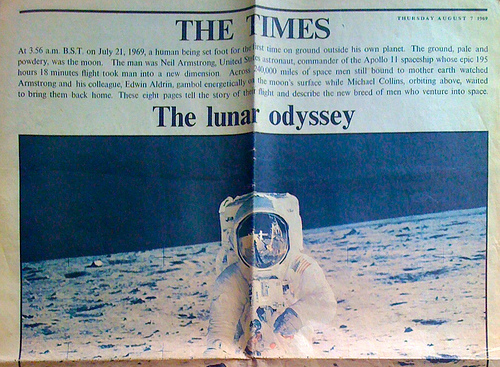 Well whatever gave it away, I don't care. I'm coming clean. I am mental about space. And I always have been. Ever since watching the first ever shuttle launch in the classroom when I was 9, right through to watching night after night to see the most recent shuttle launch.
And I get frustrated when my friends don't share my excitement and wonder at the possibility of leaving the Earth. Not to mention the odd one or two people I encounter who still actually believe that we didn't go to the moon! WTF!
The Apollo missions were an incredible achievement, I recently heard that there's 10 times more computing power and 100 times more RAM in the chip on my credit card than there was in the Lunar Module! I have no idea if that's true or not, but still, it's pretty cool, right? Right?
And now it's been 40 years since we landed on the moon, and I haven't quite achieved my childhood ambition of becoming an astronaut. But instead, I've done what I can to excite people about the Apollo missions. I've rebuilt the 3D lunar lander from the 5K app competition into a special Apollo 11 commemorative edition!

Now with levels, one for each Apollo mission! With crew listings!
And actual quotes from each mission!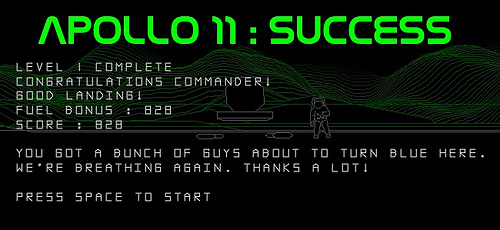 I have some more plans to make it a little slicker, and would like to add a high score table, but I had a bit of a tight deadline. Tomorrow at 8.17pm UTC. Exactly 40 years since Buzz and Neil landed.
So perhaps, as you're enjoying the memories, you can now experience what it was like for Armstrong and Aldrin for yourself*. Play MoonLander3D here.
*Any similarities between this game and what it was actually like in the Lunar Module, are entirely coincidental. 😉