The latest incarnation of my Laser Light Synths project was installed in February at Middlesbrough Town Hall, and of course this time we added more lasers than ever before!
The original version of this project (in 2014 believe it or not) had a single powerful laser to project graphics behind each custom-built synthesiser. But this new version, had 4 lasers for projection mapping, and another 4 lasers attached to the synths shooting sky beams above your head as you play.
To add to my winnings from last year, I now have another first place prize for the interaction and art category of this year's international ILDA awards. ILDA is the International Laser Display Association that recognises industry excellence in the field across the world.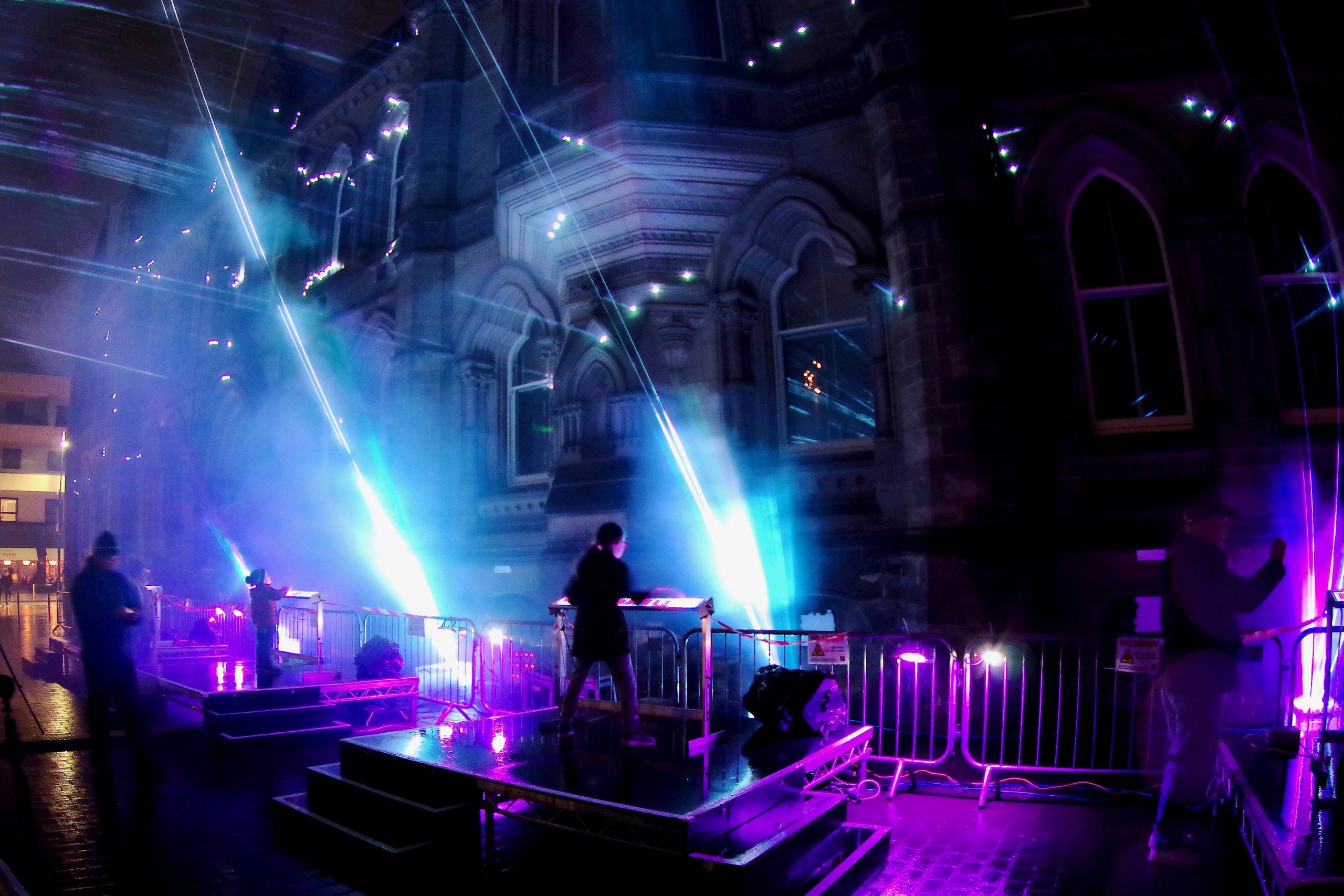 This project will be installed next week at Barking Riverside as part of the Glow Festival.