It's been another incredible and overwhelming year, and I've added more highlights to my career. There has been a huge variety of projects and I've got to work with some incredible artists, including Bec Hill, Matt Parker and Norman Cook(!)
Laser Light Synths
But it kicked off in January with a new iteration of one of my favourite projects, Laser Light Synths at Middlesbrough Town Hall's birthday celebrations. It had been a few years since I'd installed the project, and I took full advantage of my growing collection of lasers to scale it right up. I added Jean Michelle style laser harp effects for each light synth and straight up covered the entire building with another 4 lasers.
As part of that work I rewrote and optimised the core laser control code to ensure it could reliably control so many lasers. And this work stood me in good stead for the rest of the year.
Choreocracy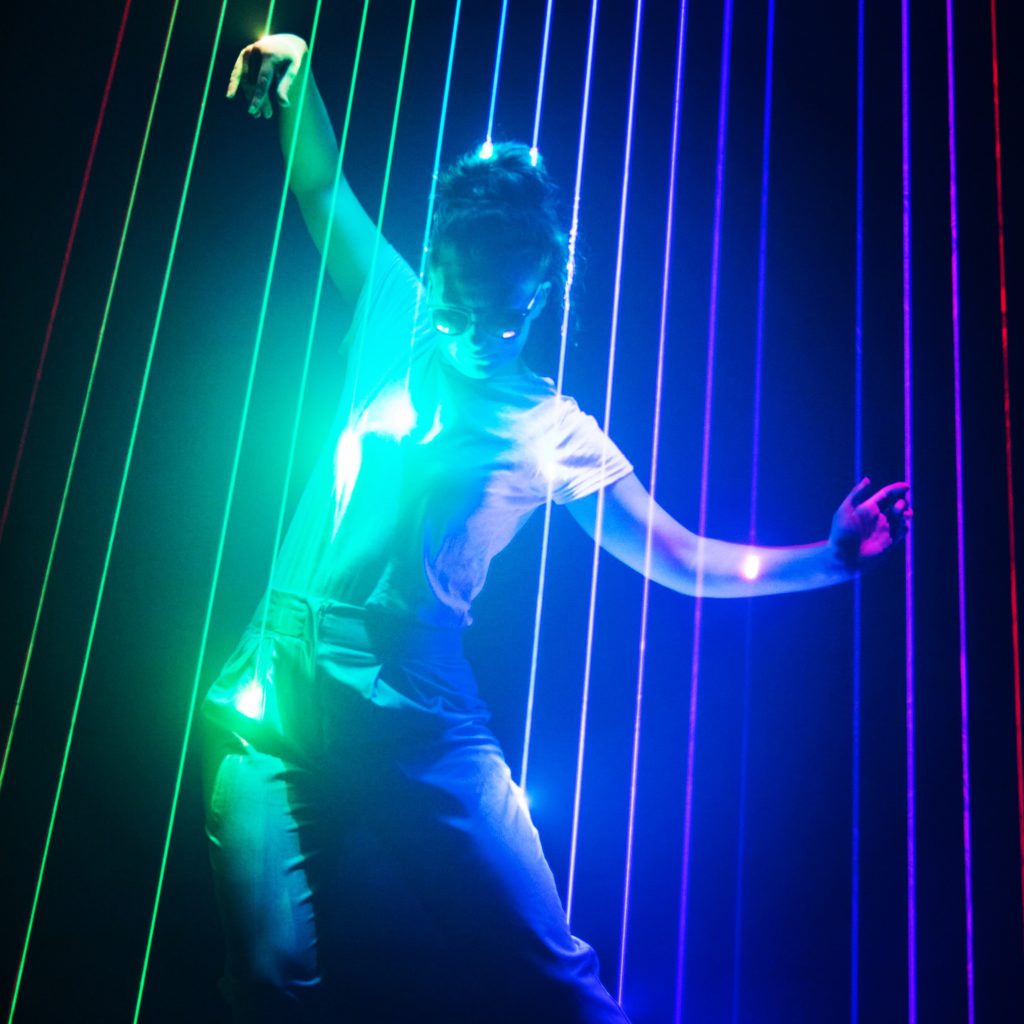 March and April saw another tour of Choreocracy, the dance show I worked on in collaboration with Tim Casson.
Fat Boy Slim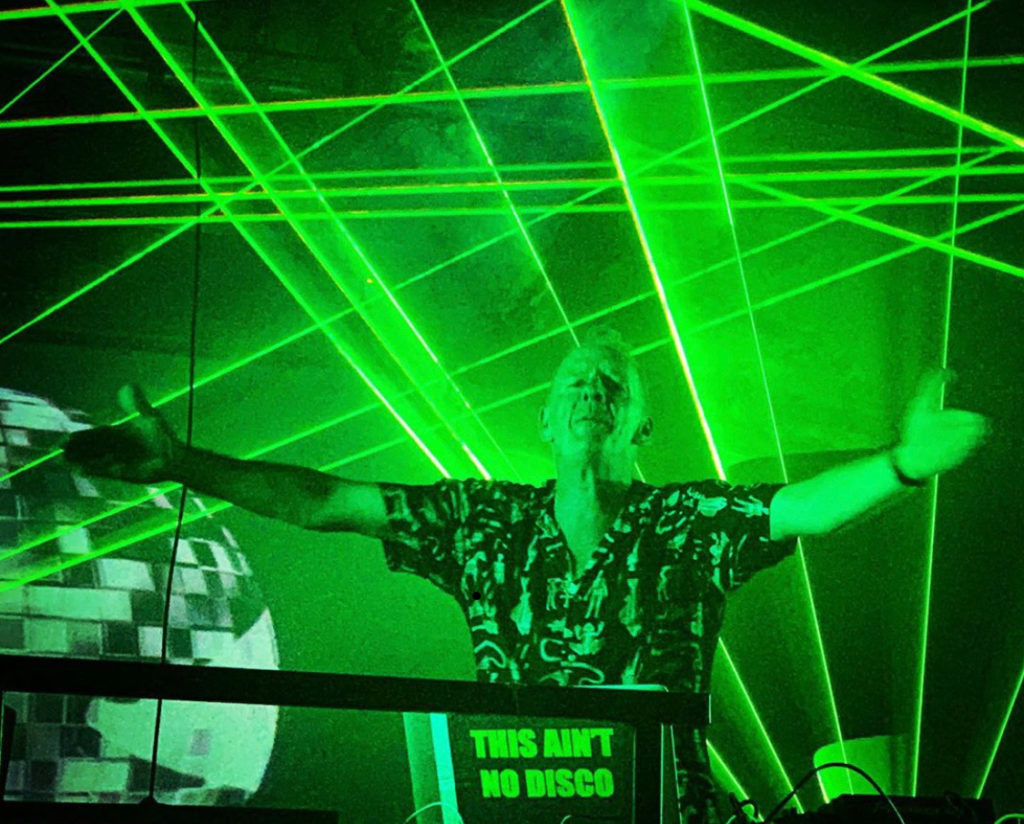 In June I got the opportunity to run lasers for Norman Cook at The Old Market. Believe it or not I haven't actually run live laser beam effects for a gig like this, so this was a bit of a baptism of fire. I made a brand new suite of software to run this kind of effect and it was a great experience.
This new laser show software is an ongoing development and it was used later in the year at a Hackney Colliery Band show at The Barbican Hall (early October), and at Hammersmith Apollo for Brian Cox and Robin Ince's Compendium of Reason show (December).
Comedy with Bec Hill and Matt Parker
But I'm getting ahead of myself. In July I appeared on both nights of AEOUD at Bloomsbury Theatre, where I collaborated both with Bec Hill and Steve Mould. Lasers, of course!
And then in August I headed on up to Edinburgh where I installed laser effects for both Bec Hill and Matt Parker's shows, which luckily happened to be at the same venue.
The winter of lasers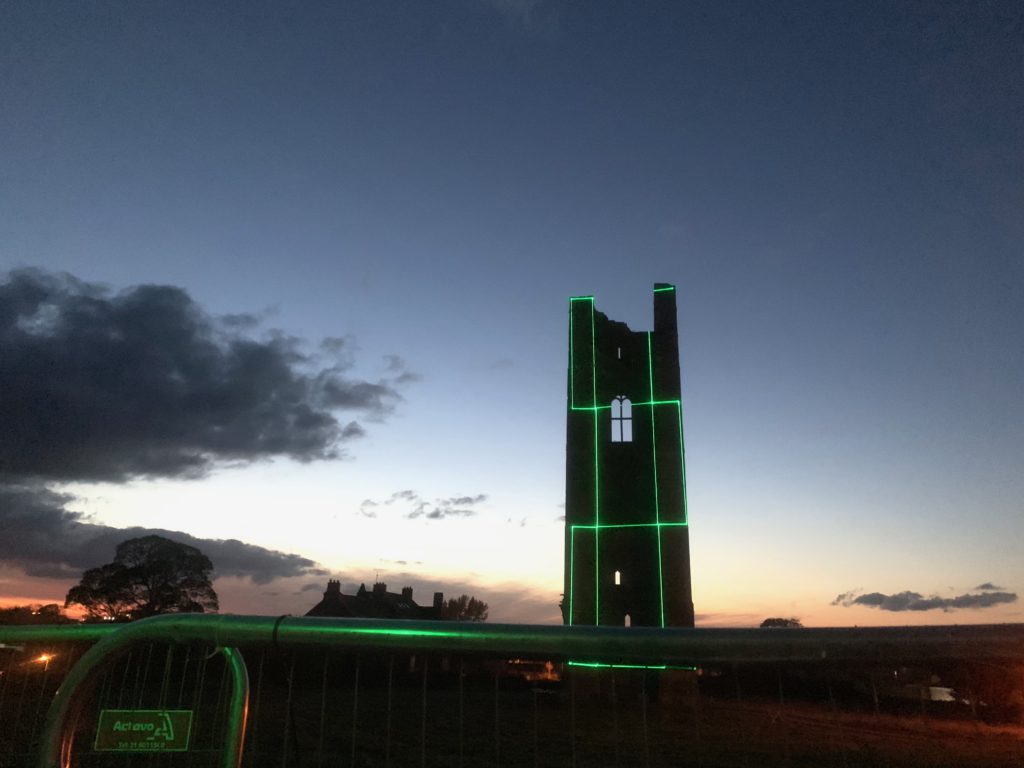 October saw the start of an incredible run of work. Firstly I helped my friend Andy install a ridiculous amount of lasers at the Terminal V festival in Edinburgh, then I flew across to Ireland where I set up Lightning Strikes on a ruined Abbey in Trim for the Púca festival.
Then it was straight to Barking's Eastbury Manor, where I showed The Electrified Garden (a somewhat modified version of Lightning Strikes) for the Glow Festival.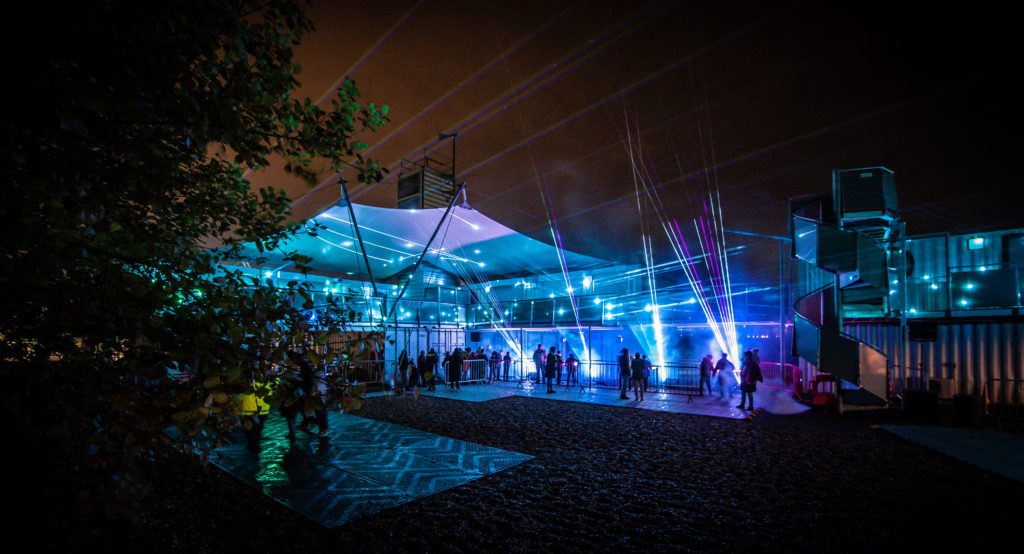 Quickly followed by another outing for Laser Light Synths at Barking Riverside, also as part of the Glow Festival.
By now we were heading towards December, but I was still busy as ever. Firstly with the previously mentioned Hammersmith Apollo event, featuring Eddie Izzard, Tanita Tikarum, astronauts Chris Hadfield, Helen Sharman, and Tim Peake.
And then another Robin Ince event, this time the popular Nine Lessons event. Somewhat dampened by a disastrous election result, but I managed to express the prevailing mood with lasers.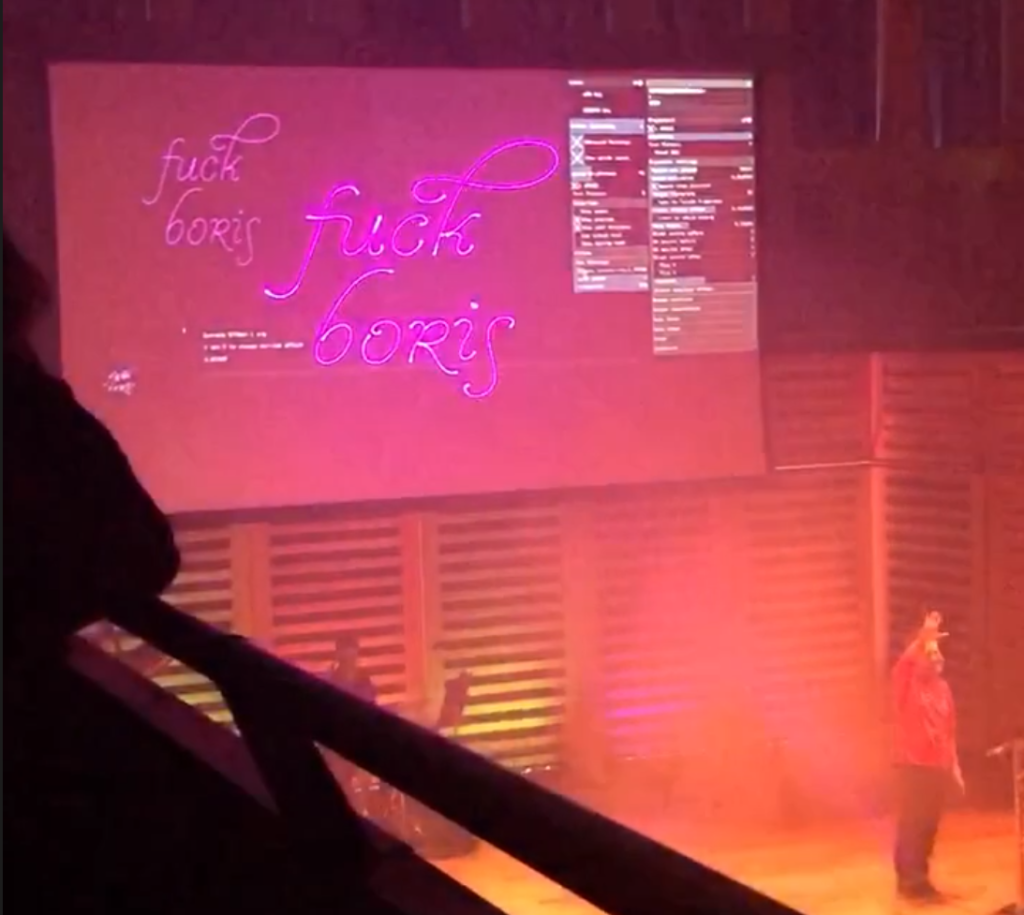 The year went out with a huge bang as I fulfilled a lifelong dream to appear on the RI Christmas Lectures. I demonstrated live coding and build a laser particle system.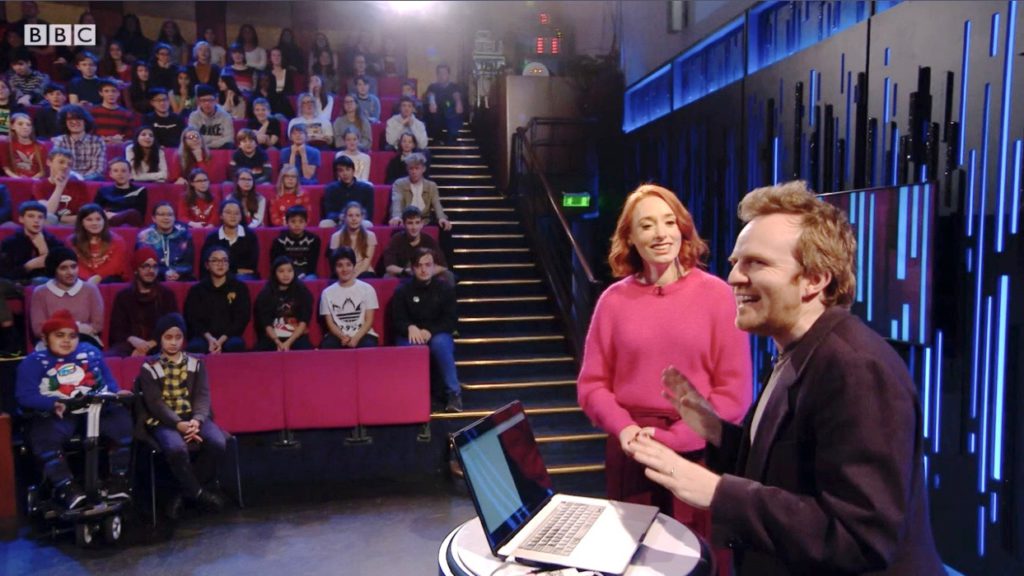 What's next?
Over Christmas I'll be working on a brand new digital fireworks project that debuts at Spectra Aberdeen in February and I have a couple of very cool YouTube collaborations planned.