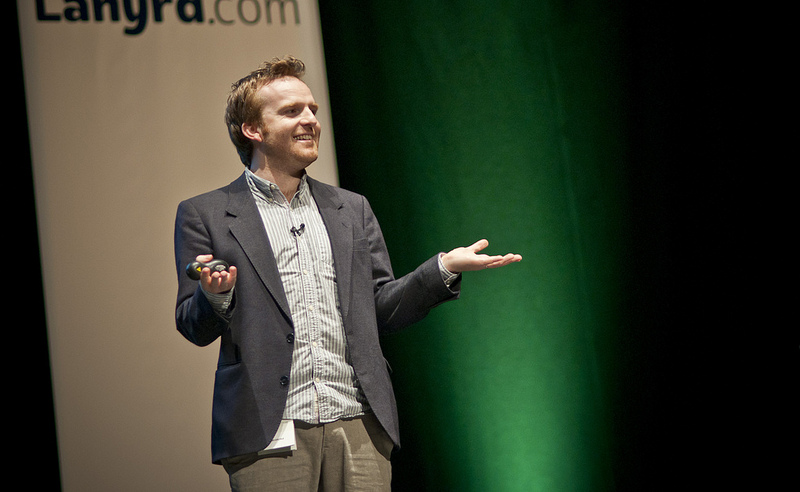 Historically, I've not been that timely in writing my annual review, and this year is no exception. But I have been consistent – I've managed to pull one together every year since 2007! And it's been a great way to chart my progress through my what-I-call career 🙂
So let's take a long hard look at 2012, and see what it's got to say for itself.
Digital Artist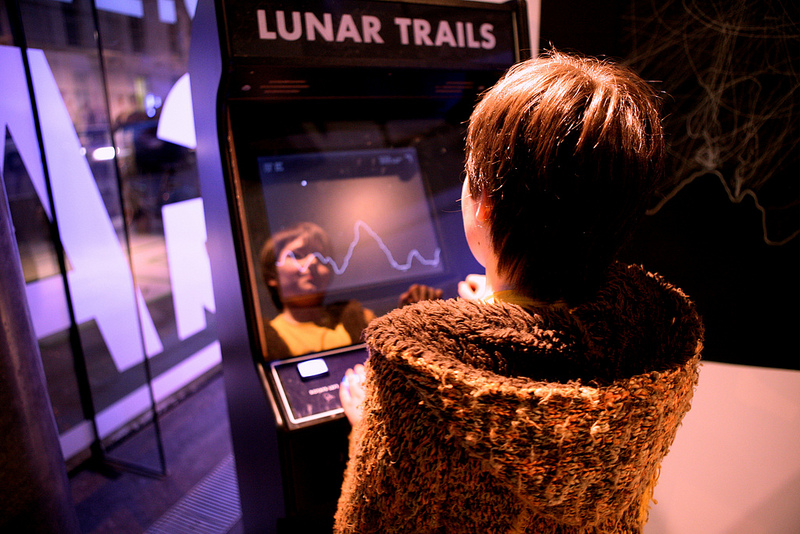 Well it was certainly busy, I'll give it that. And there were some big milestones. It's the year I came around to the idea of calling myself a digital artist. I always shied away from such a seemingly pretentious title, but I realised that I can be my own type of artist, one that makes accessible projects that are just there for the fun of it, without necessarily any deeper underlying meanings. And that's the kind of artist I'm happy to be.
PixelPyros official video from Seb Lee-Delisle on Vimeo.
There were three big art projects for 2012, in chronological order PixelPhones (still in progress), PixelPyros, and Lunar Trails. All three represented a huge learning experience for me, the PixelProjects are both made with C++ and openFrameworks (with a sprinkling of JavaScript) and Lunar Trails was the biggest electronics/hardware project I've ever undertaken (a combination of JavaScript, Processing and Arduino).
Speaking
My speaking career has also coming along nicely. There's been the occasional after-lunch slot (organisers think I wake the audience up in the traditionally snoozy grave-yard slot) I've also given the opening keynote several times (something I love and hope to do more in 2013).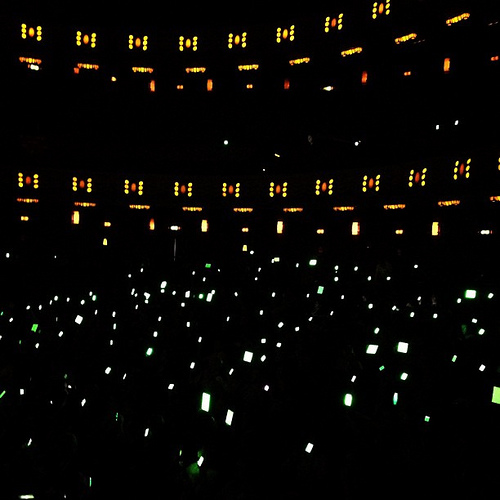 Lighting up everyone's phones at Mobilism by Brad Frost
Speaking highlights for me include Mobilism where 300 phones were synced together in a PixelPhones demonstration in a beautiful Amsterdam theatre, and dConstruct, where hundreds of high-brow attendees went mental with glow-sticks here in Brighton.
Workshops
The CreativeJS workshops are still proving popular, and the new course for non-coders seems to have gone down well – the promo video has had over 20,000 views and I even took it to the BBC news team in March.
Disappointment
But it wasn't all plain sailing – in June, due to some poor legal advice, I was refused entry to the USA, and was incredibly lucky not to be flown straight home.
But they let me stay long enough to visit the excellent Eyeo Festival and I got to hang out with friends in NYC. So no complaints!
Another disappointment was a charity gig in New York for which I created a special low-bandwidth PixelPhones to work with 60,000 phones. It fell through at the last minute. Perhaps I'll share the full story at some point.
In the overall scheme of things, these minor disappointments were more than overshadowed by the amazing successes.
Web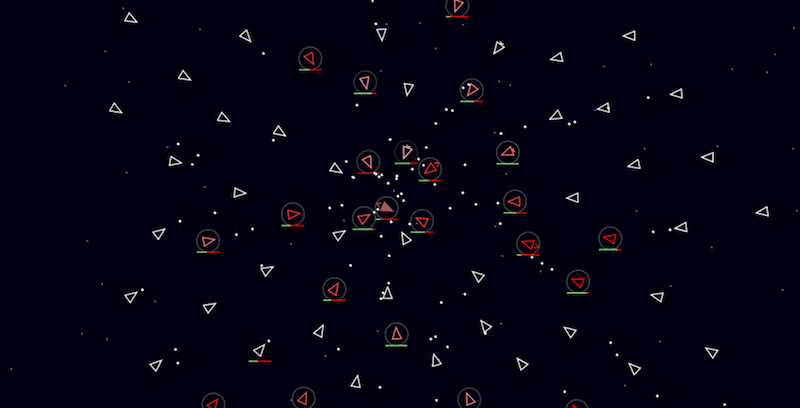 A playful highlight this year was my April fool's joke; a fake multi-player asteroids where many were convinced they were in a retro MMO shoot'em-up.
And of course the CreativeJS website is still going strong with a full team of writers.
Podcast
The Creative Coding Podcast has become a little more sporadic this year but there were a couple of real highlights. My favourite episodes featured interviews with Kyle McDonald and Zach Liebermann. The most popular episodes have been getting over 30,000 downloads so I guess Iain and I had better pull our finger out for 2013!
In summary
2012 was pretty epic. Lots of new experiences, new friends. I learned so much, was busier than ever and still don't quite seem to know where all this is going. I'm going to just continue following my nose, and find more intriguing projects to make.
Coming next
2013 has already been pretty amazing (with the New Adventures conference and workshops in Oxford) and it's not letting up any time soon. I'm talking to various parties about scaling up PixelPhones for stadium size gigs, there's the possibility of Lunar Trails travelling around the world, and I'm applying for a grant to take PixelPyros on tour in September.
And big changes at home too with a new Brighton flat I'm moving into this week!
If you're still reading, thanks for indulging me, and I promise to blog more in 2013.
---
Summary by month
January
Attended New Adventures Conference
CreativeJS workshops in Manchester and Leeds
Posted 'Angry Birds' live coding video from Update conf
February
FITC Amsterdam
March
Non coders' courses at BBC and in Brighton
April
MMOsteroids
CreativeJS workshops in Amsterdam
DiBi conference keynote
BTPlay
State of the Browser "Battle of the Browsers"
May
SourceDevCon london
Mobilism Amsterdam
CreativeJS workshops brighton
Reasons to be Appy London Multimedia Teachers conference Denmark
June
Eyeo Festival
Reasons to be Creative
NY Cancelled workshops
July
Private training at the Unit
First trip to Japan – conference and training
August
PixelPyros preparation
September
Pulled off PixelPyros
dConstruct glow sticks
CreativeJS workshops in Brighton x 2
onGameStart in Poland
LXJS in Lisbon, Portugal PixelPhones NYC that didn't happen
October
WebExpo
Lunar Trails preparation
November
Dublin Lunar Trails installation
LWS London presentation with Remy
Sold remaining PiM shares to current directors
Found a new flat
December
Lots of training!
CreativeJS workshops x3
Taught degree course module at Sussex Downs College