It's been an intense week of troubleshooting calibration – but I finally got it working today! It's still a bit fragile so I'm not sure how well it'll hold up over the festival but fingers crossed.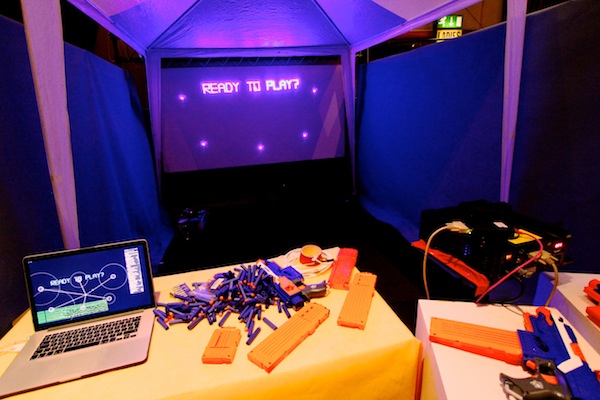 There have been so many things to fix – just one was the vibrations from the floor so I bought this massive lighting stand from Amazon and strung up the board on bungees – this has isolated it from the surroundings.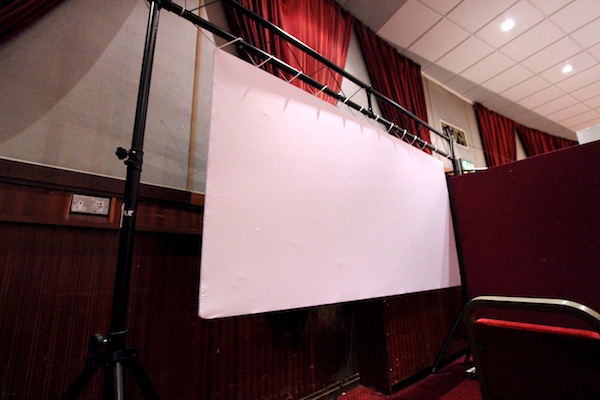 Of course with all the craziness I've barely managed to make any games, but I hurriedly put together a target practice game today, and just now finished an Asteroids style game.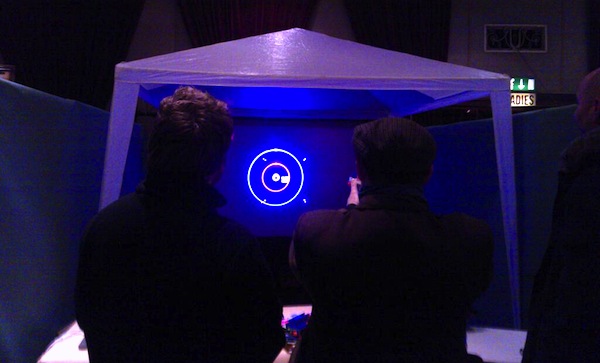 Emma Coopers photo of the Target Practice game – she got a high score of 80!
All set for the official opening of Geek tomorrow, where I'll be on a panel talking about the project.
This post first published on the Margate Games blog February 21st 2014