[UPDATE] SOLD OUT! In just a few days. Sign up to be the first to hear about the next one.
[UPDATE] Early bird tickets sold out in 10 minutes! 3 tickets left!
It's with a heavy heart that I leave New York, but I'm very excited to be heading home in a week or so. And America's loss is Brighton's gain with the next CreativeJS course in my home town.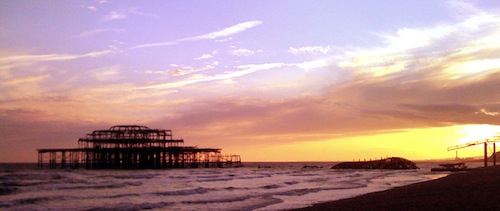 "Highly recommended… my job has changed in a good way… I love it. I can't say thanks enough :)" – Clinton Montague


It seems like yesterday that I embarked on my US CreativeJS tour, but would you believe it's been 3 months since I touched down in San Francisco? But my time here has been so good and the workshops went brilliantly; some sold out within hours.

But I can't wait to get back to my favourite venue, the Lighthouse in the North Laine. This 2 day course will cover all of my favourite JS visual effects and benefit from all the new things I've learned over the last few months with lots of bonus material.

As usual, there are only 12 places, and I've finely tuned all the parameters to ensure everyone has a good time and learns some practical and fun creative HTML5 techniques.

CreativeJS Brighton 18-19 August – tickets on sale 7th July at noon.

And I'll be arranging more USA dates for my next tour in October/November. Watch this space or sign up to be the first to hear.

PS One space for Kansas City has become available. Tweet me and I'll hook you up.

This entry was posted in