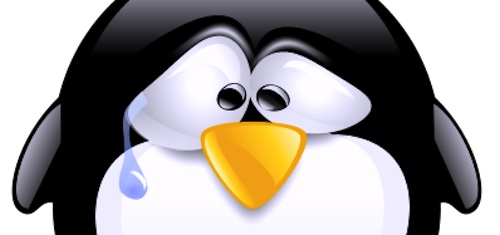 [UPDATE] Seems that Adobe aren't the only ones having trouble with OpenGL on Linux. I've asked Mozilla for an update and will elaborate in a separate post when I hear back. (Thanks to Steven Johnson for the link)
First we heard that Adobe would no longer develop AIR for Linux and now they've quietly dropped Molehill on the Linux FlashPlayer. So if you're on Linux, you can forget about the new hardware accelerated graphics capabilities coming in the next version of Flash.
I first heard about it from Tom Chiverton and this forum post that suggests that there were difficulties getting it to work on Linux and Adobe would concentrate on other platforms. This lack of support was later confirmed by Thibault Imbert (FlashPlayer manager) on Twitter.
This was a surprise – I've seen so many Adobeans talk about how Molehill would be implemented with openGL on Linux, even the Adobe labs page confirms it (at the time of writing, screen grab below):


Adobe labs talks about Linux implementation using OpenGL
This comes shortly after Adobe drops Linux support for AIR and they won't be making Adobe Reader X for Linux either.
For Adobe to support a specific platform, there has to be a short-term business reason to do so and it's only natural that outliers get discarded along the way.
This is a continuing trend of Adobe moving away from the open source platform and if I'm honest, I'm not entirely sure how I feel about it. If you look at the numbers, sure it makes sense to focus on stronger platforms (like Android). But if Adobe want Flash to be taken seriously as a cross-platform technology then isn't Linux support important?
Given the rapid encroachment of HTML5 on many FlashPlayer strongholds, GPU graphics could be an important part of the future of Flash. Especially when Microsoft have no plans to support WebGL. So if you want 3D accelerated graphics that work in all browsers including Explorer then Flash with Molehill has the edge.
But it'll certainly be interesting to see the whether projects using WebGL (which is supported by Linux browsers) can affect browser upgrade and installation. Already Chrome is encroaching on MSIE – will that trend continue? And will Molehill ensure that the high penetration rates of the FlashPlayer are maintained? I for one, watch with interest.