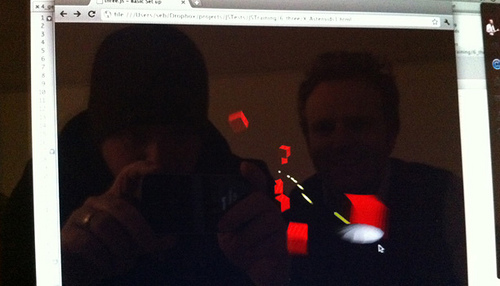 [UPDATE] Latest training information here
I'm delighted to say that my first HTML5 and JavaScript training workshop seemed to go incredibly well! Remy Sharp has this full report and lots of trade secrets from the course on his blog.
I was particularly happy to see the attendees excitedly tweeting about their new found creative abilities. Check the #creativejs hashtag on twitter for images.
Next course in February
As there seems to be lots of interest in this I've decided to run it again. It'll be in Brighton again on 17/18th February and tickets go on sale on Tuesday at 2pm GMT. If you join the mailing list you'll get an email reminder right before.