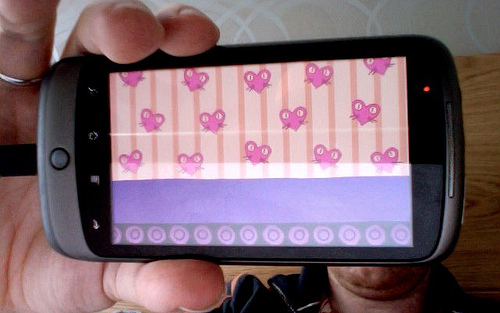 Having finished my first iPhone app in Objective C I thought it was probably time to have a go at setting up my Nexus1 with AIR for Android. Yes. I'm a digital slut. And no. I'm not gonna pick a side. Deal with it. 🙂
But anyway, I digress! I found Lee's very cool intro to Android videos which have been a big help. But I did get a warning from Stephan Jones on Twitter who tells me that there is a virus on the site, so possibly make sure you're running virus software first! UPDATE : Lee and Serge both assure me there's nothing wrong with their sites so I can only assume Stephan's virus checker was being a little overzealous!
A few things caught me out, if you navigate to the tools folder in terminal you can't just type adb devices as the permissions on the files didn't seem to be set right. the easy workaround is to type ./adb devices or else change the permissions with chmod if you like that sort of thing.
But the biggest thing was that it just wasn't recognising my phone. I'm not sure if Lee mentioned it or not (maybe I wasn't paying attention) but you need to turn on USB debugging on the phone itself. Go to Settings->Applications->Development->USB debugging. That'll do it!
Also the link for AIR for Android wasn't on the front page of Adobe Labs and it was surprisingly difficult to find it. But it's here : //labs.adobe.com/technologies/air2/android/
And finally I couldn't actually get my app to deploy from Flash CS5 – the reason? I hadn't turned USB Storage on – doh!
And it's working! Lunar Lander on Android, anyone? 😉