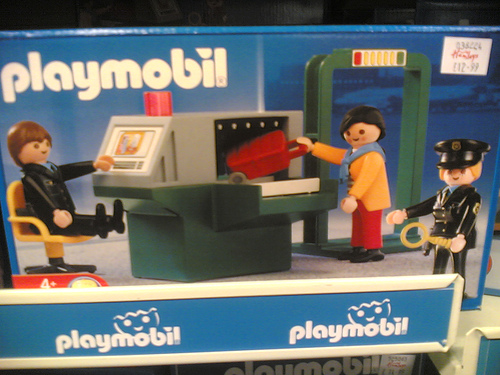 Photo : Ned Richards
If you were wondering why I've been a little quiet, it's because I've been flying around like a nutter! First I was in Cologne for the brilliant FFK. It was my first time at this conference and I loved it. Marc and Sacha should be proud of their achievements – this was their 10th year and I was massively impressed. And thanks to the Icelandic volcano I was there a little longer than I expected!
Last week I was in LA for reasons that will become clear in a month or so (very exciting!). Then I'm off to Stuttgart tomorrow for the huge motion graphics conference FMX, and then straight of to NYC for Flash and the City, where I'm also running a Flash games programming workshop (only a few tickets left!).
And then I'll be back for a couple of weeks before flying straight out to FlashBelt in Minneapolis, another fantastic conference where there's another opportunity to attend my Flash games workshop. Last year, FlashBelt was such a great influence on me that it inspired me to completely change my life. And that's partly why I'm doing so much travelling this year! Straight after that I'll be heading off to Kansas City for D2WC where I'll be sharing valuable information about how we manage the workflow between artists and programmers.
In July I'll be running more training, this time in Birmingham. I'll be posting the details here as I get them. Then in August, I'll be flying out to San Francisco for the newly announced FITC, and that will be my fifth transatlantic flight this year (god help my carbon footprint)! If the Amsterdam event is anything to go by this is definitely worth a visit!
The Birmingham FlashCamp will be in September, followed by Flash on the Beach. If you've never been to FOTB before, it's definitely worth checking out. It's honestly been getting better and better every year. I'm really looking forward to attending Andre Michelle's audio workshop. And I'm preparing something very special this year… I wonder if I'll finally make it into the big room after 5 years? 😉
So that's how the next few months are looking for me. It's pretty intense doing all this travelling, but I'm really really enjoying it. Of course it means that doing actual work is difficult, but perhaps that's just overrated? 🙂 Let me know if you'll be at any of these events, it'll be great to meet you!