Just in case you missed it, there's a 3 page article in this month's .net magazine all about how we made Big and Small.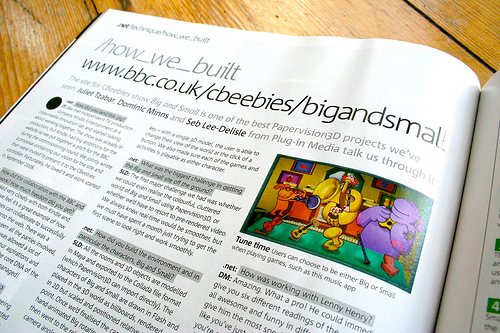 I'm so pleased that we're starting to get some recognition for this site : we've just earned our very first FWA Site of the day award, and we're also a finalist in the Adobe MAX awards!
And we've just won another project for BBC, and we went to Pinewood studios yesterday to check out the set. This will also be an immersive Papervision3D project, but we're not allowed to talk about it yet.