Just to prove I actually did it, in true geek style, I twittered my progress (perhaps to the annoyance of my followers, but since when did that ever stop anyone twittering anything? 🙂 )
So far I've raise £675 which is absolutely AMAZING! And £75 away from my target, so please sponsor me if you haven't already!
As well as raising money for Cancer Research UK (a charity close to many of our hearts) I also hope to show that it doesn't take much to get away from our computers from time to time to get some exercise. Geeks can get fit too! And you know what, it was actually serious fun!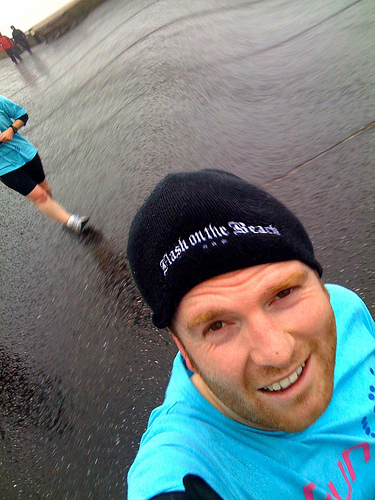 off to a good start…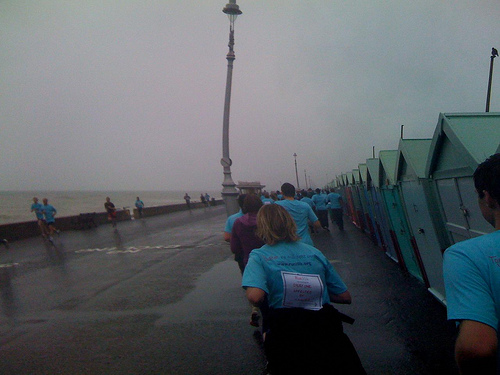 Nice weather for it. And the iPhone seemed to make the lamp-post go wonky. I guess I shoulda tried to keep it a little steadier.
<!– –>
Proof that Seb ran his first 10k race from ribot on Vimeo. [sadly, video no longer available]
My friend Ribot finds me at 2K to offer me words of encouragement. (Sorry about the sound – it really was quite windy!)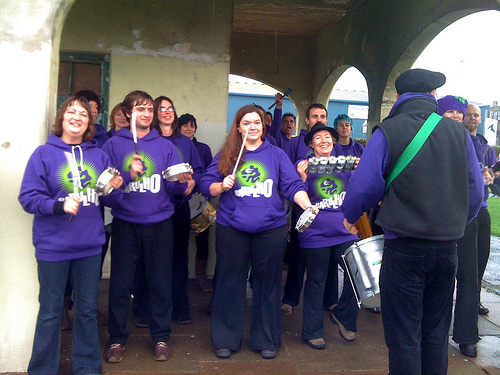 My old samba band, Barulho, rocking it at 5K.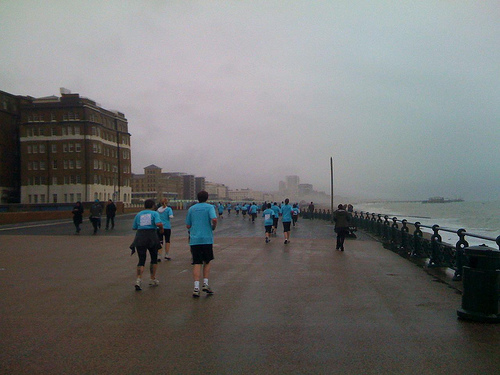 Holding up well at 7.5K despite the weather 🙂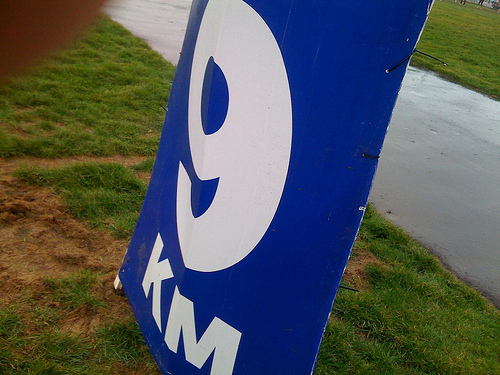 Step it up for the last km.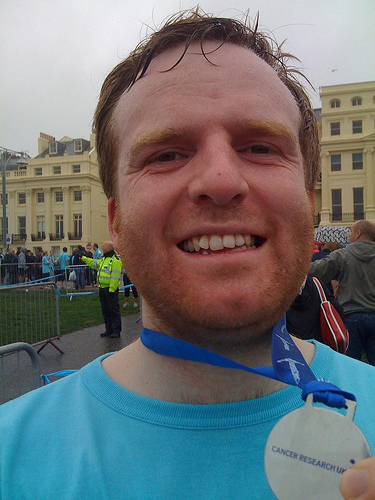 Yay! 1 hour and 7 minutes later, a very tired happy Seb 🙂
And… I'm seriously thinking about the Brighton half marathon… 😉