Part two of my particle tutorial in Computer Arts is featured in issue 152, August 2008.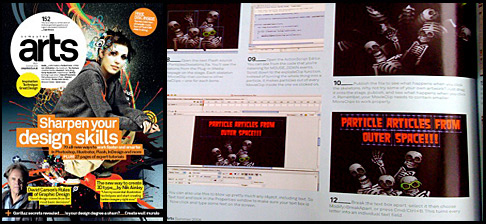 Using the skeletons on the Plug-in Media website as an example, I take you through how to blow things up in Flash!
[kml_flashembed movie="/wp-content/uploads/manual/2008/particlesskeletonswithtextfragged.swf" width="480″ height="300″ FVERSION="9″ QUALITY="high" /]
Source files are included on the CD – let me know how you get along and show me what you're blowing up!
[UPDATE] You can now find this tutorial free online here.