I still can't quite believe it, but last week I shared the stage at the Royal Albert Hall with astronauts Rusty Schweickart and Commander Chris Hadfield. You might know Chris from his popular twitter stream during his stint as commander of the International Space Station, including his performance of David Bowie's Space Oddity.
And you might know Rusty Schweickart from his Apollo 9 mission where he performed the first test flight for the Lunar Module.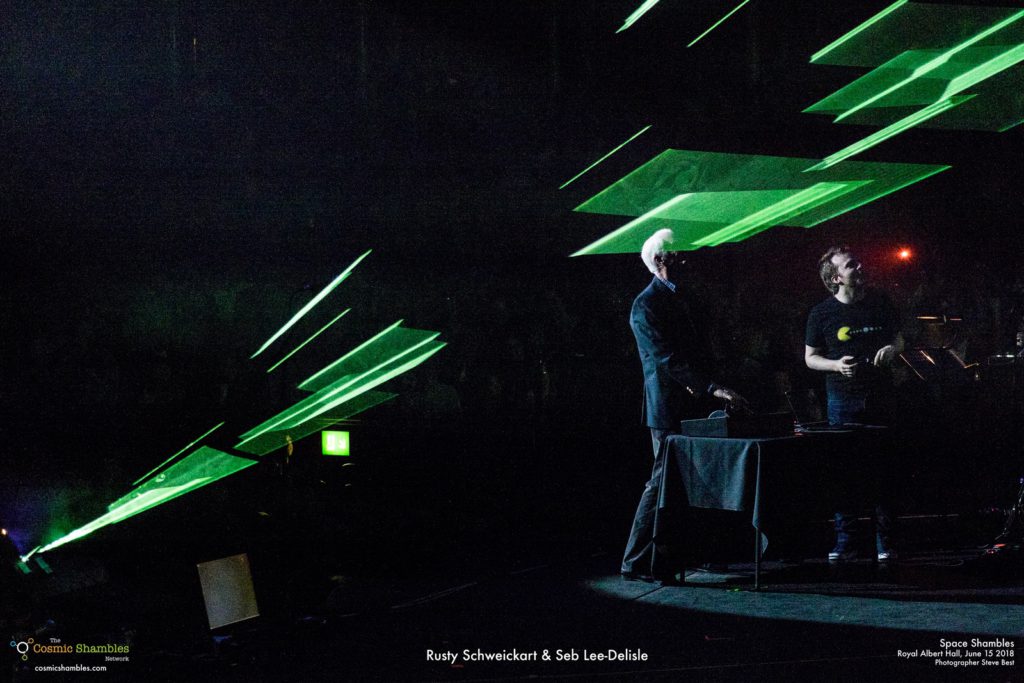 But I'm getting ahead of myself! The event was Space Shambles, presented by Robin Ince, and it was a spectacular space-themed cabaret show. The amazing line-up included my friends from Festival of the Spoken Nerd and musicians Grace Petrie and Laura from She Makes War, as well as the best and brightest science communicators in the industry.
For my 7 minute performance, I introduced the arcade game Lunar Lander, and replicated it with lasers. "Some people say the original game was so difficult that it was as hard as flying an actual Lunar Module… but there's only one way to find out…", at which point (and I still can't quite believe this) I introduce Rusty Schweickart, on to the stage.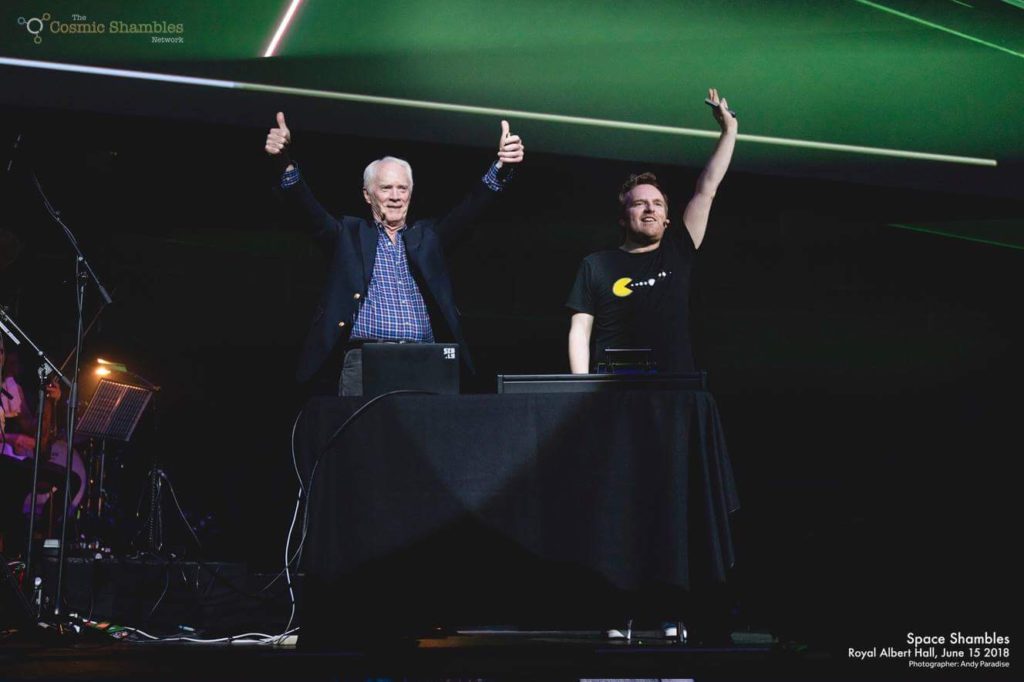 He of course was cool as anything as he gently touched down the laser generated Lunar Lander, and of course, the crowd of 6000 erupted into applause! As a confirmed space enthusiast, it was probably the highlight of my career so far.
I'm really hoping that I can take Laser Lunar Lander out next year to celebrate the 50th anniversary of the Apollo moon landing (and the 40th anniversary of the Lunar Lander arcade game!) If you can think of any opportunities or big buildings that could do with a massive laser version of a 70s arcade game, let me know.