A handful of super-early-bird tickets for my new workshop on sale for one hour only on Thursday at 11am
Still calling it the Internet Of Things? Well that's OK, but I'm calling it Stuff That Talks To The Interwebs or ST4I from now on, just to be contrary. 🙂
And I've put together a brand new course that teaches you everything you need to know about making IoT… I mean ST4I prototypes! And for one hour only on Thursday at 11am, I'm selling a handful of super-early bird tickets.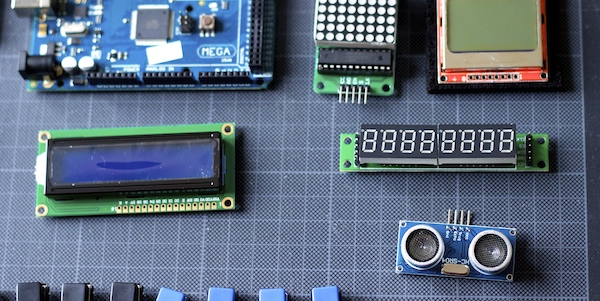 I ran it for the first time last week for the lovely folks at Clearleft, and it seemed to go really well – everyone seemed very excited about the cool kit of stuff worth over £150 which has loads of sensors, motors, lights, buttons and an Arduino Mega and Adafruit wifi shield. Basically all the kit you could possibly want to make your connected prototypes.
Super Early Bird Tickets start at only £349 for freelancers – and that includes the kit! Happy Christmas! For a reminder email, give us your email address on the ST4I page.