I'm so excited to announce that I've been shortlisted for the Bristol Playable City award for my Robot Runners project. The award aims to use technology to reconfigure Bristol into a space that encourages play.
I've long wanted to make a swarm of little robots so this seemed like the perfect opportunity to do it! The robots will move around a mini arena perfectly mirroring the positions of humans in the real world. There's something that fascinates me about seeing robot versions of real life human players.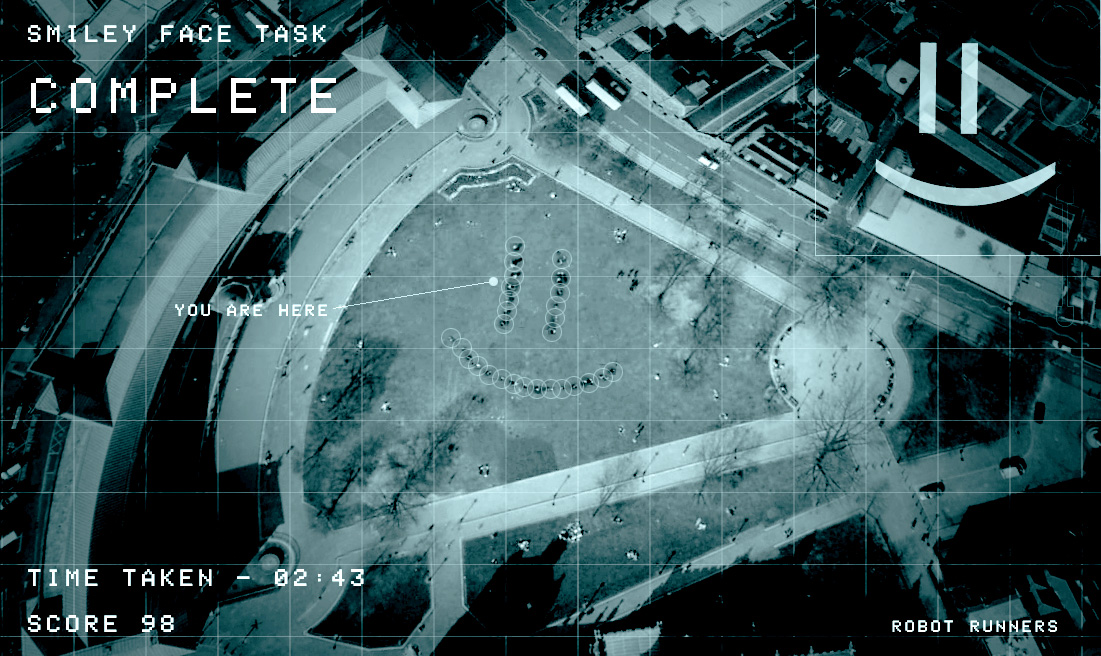 If my project wins, I'll be running robot building workshops in the run up to the event. So you can make a robot, and then be a robot!
I'm in excellent company and there are some great projects on the shortlist. My personal favourites are The Arc Project (featuring my friend Kyle McDonald), Hello Lamp Post, and the Balloonometer. But to be honest, all those shortlisted are exceptional.
The judges will choose the winner in January but they'll take your comments into account, so please take time to ask questions and give feedback on each shortlisted project.
Read more about Robot Runners and comment on the shortlist page.