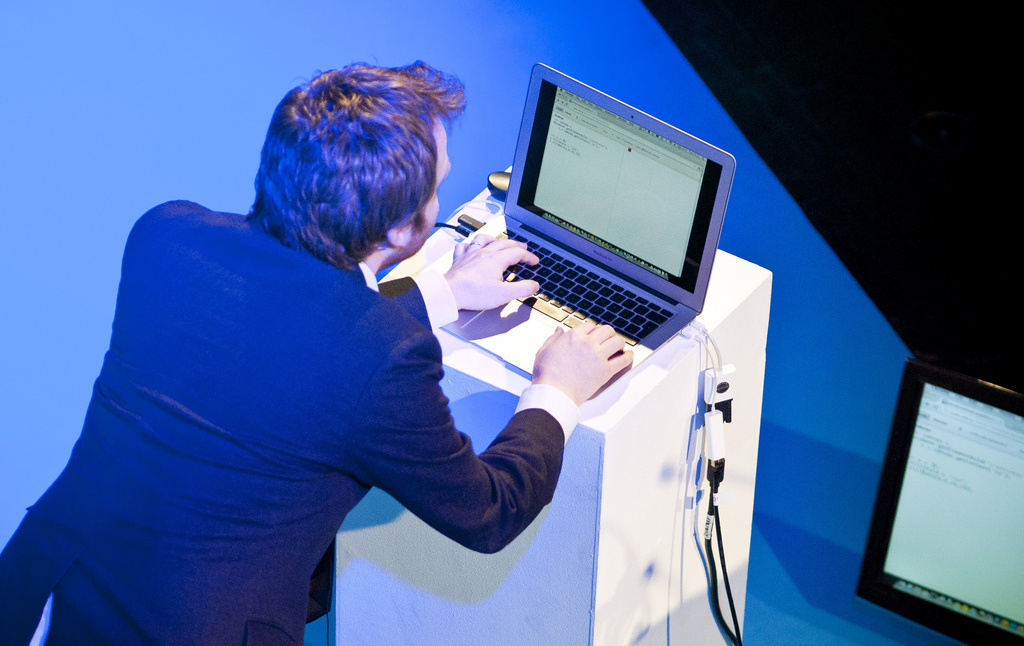 flickr/hellogeri
After opening the excellent DiBi in Newcastle, I've got a fairly crazy couple of months to get through – I'm really going to have to learn to say no… 🙂
First there's BTPlay in Cologne, Germany, there may be a few tickets left so get in touch if you want to come.
Moving on to next Saturday, where I'm doing a lightning session at the London Web Standards' State of the Browser event. I'll be live coding some 3D particles and then seeing which browser can handle the most. It's a completely arbitrary competition of course, and it'll probably be totally unfair. Fun!
After a successful launch in Croatia, Grgur and his team are bringing this web dev conference to London. He's even managed to get Douglas Crockford to come along, so that's great, you know, if you wanted to ask about semi-colons.
This is PPK's mobile web development conference and after a sell out last year, they've moved to the larger (and gorgeous) Tuschinski theatre in Amsterdam. The speaker list is excellent. But for my presentation I'm going to be trying some brand new things with PixelPhones.
Reasons to be Appy – May 29
The first of John Davey's rebranded "Reasons" conferences, this is a fun short and affordable one day event in London with excellent speakers such as Brendan Dawes and Keiichi Matsuda.
Following that, there's the Multimedia Teachers' conference in Denmark, the Eyeo Festival and Reasons in New York. More information coming soon.