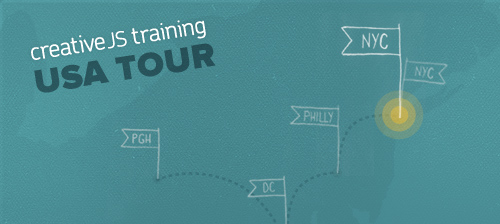 My NYC CreativeJS workshop sold out in a matter of hours* – yay! So I'm pushing my luck and setting up another one on the 11th and 12th October.
Tickets go on sale Monday at noon. As usual you save $300 if you're a freelancer (or sole proprietor) with code INDIELOVE.
There are also a few tickets left for Pittsburgh, Philadelphia and DC, can you help spread the word? Let me know!
You can get more information and buy tickets on my training page.
* despite PayPal's best sabotage attempts – more on that later.