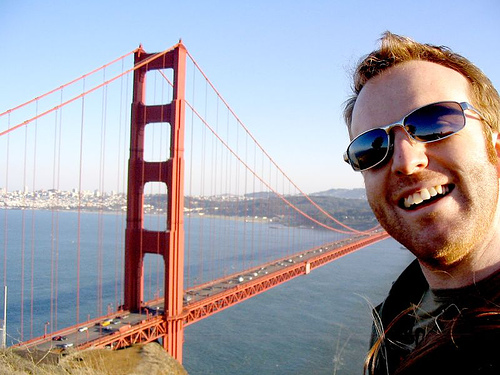 After a short stint back in my home town of Brighton, the seb_ly world tour continues! I'll be in San Francisco for FITC and I'm really gonna have a hectic time! Here's what I'll be up to :
Monday :
10am Flash Games Programming workshop
Back with my full day of Flash games training – what's not to like?
6pm San Flashcisco Meetup
At the Adobe offices, I'm really pleased I could squeeze in a presentation with my friends Donna and Patience who do a great job running the SF user group.
Tuesday
4pm Interview with Stacey Mulcahey (bitchwhocodes) at the Influxis Voodoo lounge.
Influxis are running they're own unconference alongside FITC where they'll have low key sessions from most of the speakers. And there's free beer! Stacey asked if she could interview me for her session? Hell yeah! She's such a cool person I love shooting the breeze with her. And I'm sure you'll get some candid opinions from both of us…
Wednesday
11.15 Main session at FITC – Space Invading
This is my main presentation of the conference. Expect motion detection, previews of new projects and of course a few surprises. 🙂
1.10 Zero to Awesome in 30 minutes – Voodoo Lounge session
My plan is to just write some cool code from scratch in 30 minutes. Wanna come tell me what to program? 🙂
I'm leaving early on Thursday so I'm going to miss the second half of the day, which is a huge shame. But with so much squeezed in (not to mention the parties) it's going to be a whistle-stop tour! Come say hi 🙂