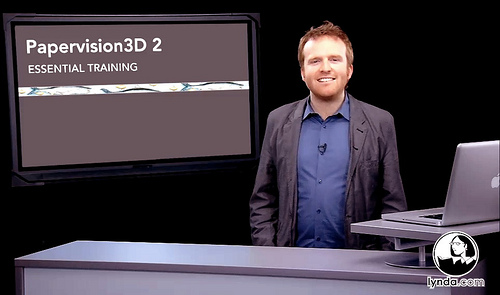 Remember when I disappeared mysteriously to LA for a week in February? I can now reveal that I was in Ventura, CA recording a 4 hour long tutorial series for Lynda.com that has just gone live!
It was such a great experience, the team at Lynda are so professional and they have many recording booths with the best gear. I think there were 6 courses being recorded while I was there so it's quite a production! And they have teams of editors cutting out all the gaps, and fixing my mistakes (thanks guys 🙂 )
So come learn about importing 3D models, particles, interactivity, ViewportLayers, and much, much more. I'd love to hear your feedback and find out how you get along so let me know!