I'm delighted and surprised that my local user group, FlashBrighton, won the award for Strongest Digital Community at the DIMA:s on Thursday night! We've been going for roughly three years and I manage the group along with Jo Summers, Richard Willis, and the rest of the team.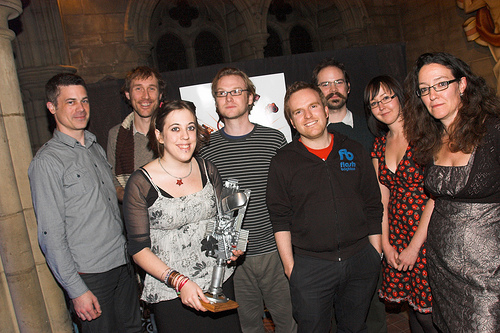 There are over 200 Flash developers and designers on the mailing list, all local, and we meet every Tuesday at the Werks.
We also run special events like last year's day long conference Big Day Out and our twice yearly Big Screen Bonanza film nights. The next one is on the 9th of December so it's really worth coming along if you're anywhere near us! Sign up here : http://upcoming.yahoo.com/event/1367599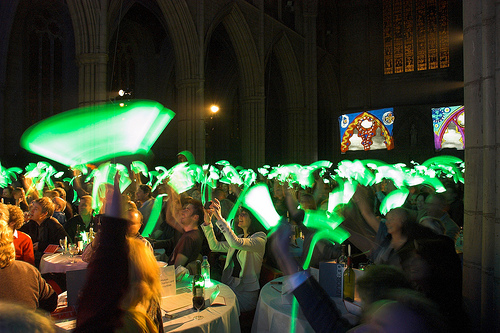 And my fellow Plug-in Media boffins were there in force to set up the glow stick voting system. Video and more details to follow!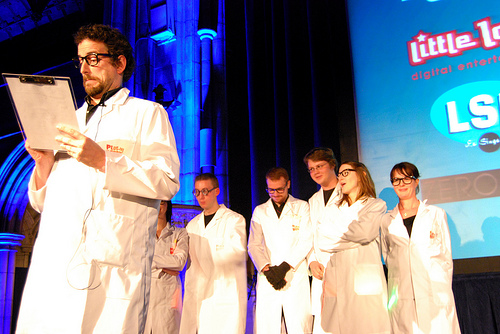 [UPDATE] of course what I forgot to mention are the individual FlashBrighton members that also did well at the awards. More information on Matt and Richard's blogs. As Richard says, we were all over the DiMA:S "like a rash" 🙂 We had 3 winners and overall 7 projects that our members' were involved in were shortlisted.

This entry was posted in