Goodness. That's come up quick. I'm speaking tomorrow straight after the keynote at Microsoft's Remix conference here in Brighton.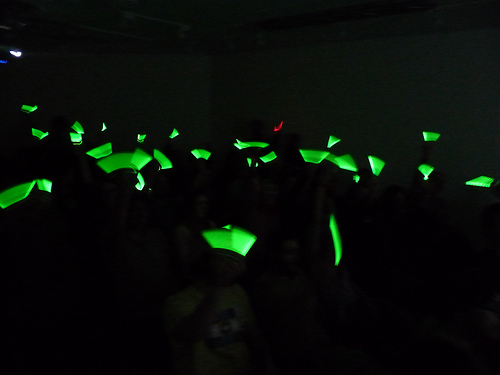 I'm actually really looking forward to presenting for an hour without mentioning the "F" word 😉 So I'll be covering such rivetting subjects as :
Make your work more fun
Code beautiful things
Sound can change how you see things
Particles (of course!)
Motion detection (with glow sticks for proper audience participation)
I feel like Flash started with design and moved into programming, and Silverlight and WPF started with programming and is moving into design. So in theory, we should meet head on in the middle. And have a party. At least that's what I'm hoping.
But either way, it'll be a lot of fun. And at the very least, you'll get a free glowstick. 🙂