Let's face it, 2007 was pretty spectacular, in fact it was SO spectacular that it's taken me most of January to write it all down…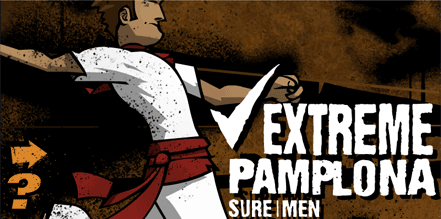 We flew straight into '07 with a massive 9 level platform game, called Extreme Pamplona. It was so big, it took 15 people 2 months to make it, we even had to move into new offices to accommodate everyone!
Then we found out that we had come best in class in 3 separate IMA awards for the Plug-in Media website.
In February I re-launched our local Flash user group as FlashBrighton and we rather insanely increased our meetings to one a week!
In April, we were nominated for a Webby!
A trip for Boston for myself and Plug-in's Creative Director Dominic Minns followed in May. We were invited to the New England Institute of Art to explain to an enthusiastic group of people exactly how we make games.
Continue reading "What an amazing 2007!"