Regular subscribers of my blog will realise that I very rarely post about anything non-Flash related! I'm not sure if this is a good thing or not… well you decide 🙂
But I realise I'm a bit behind on posts, I have at least 2 posts that are VERY delayed (superCacheAsBitmap for one – and for everyone that's emailing me about it – I'm sorry! The code will come, I promise!).
So I've been really distracted lately, firstly with FlashBelt (did I mention it was awesome?) then a trip to Paris with my girlfriend Jenny (awesome also).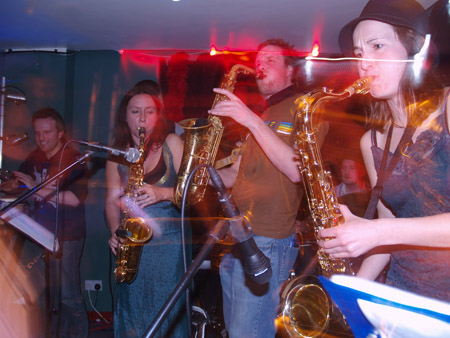 And now I'm going to Austria to play in a street festival for a few days. It's a great gipsy jazz band called Mieszanka, and I'm really looking forward to it, I'll upload photos and give a brief report when I get back.
So I'll be back online on Monday, normal service will be resumed then. 🙂