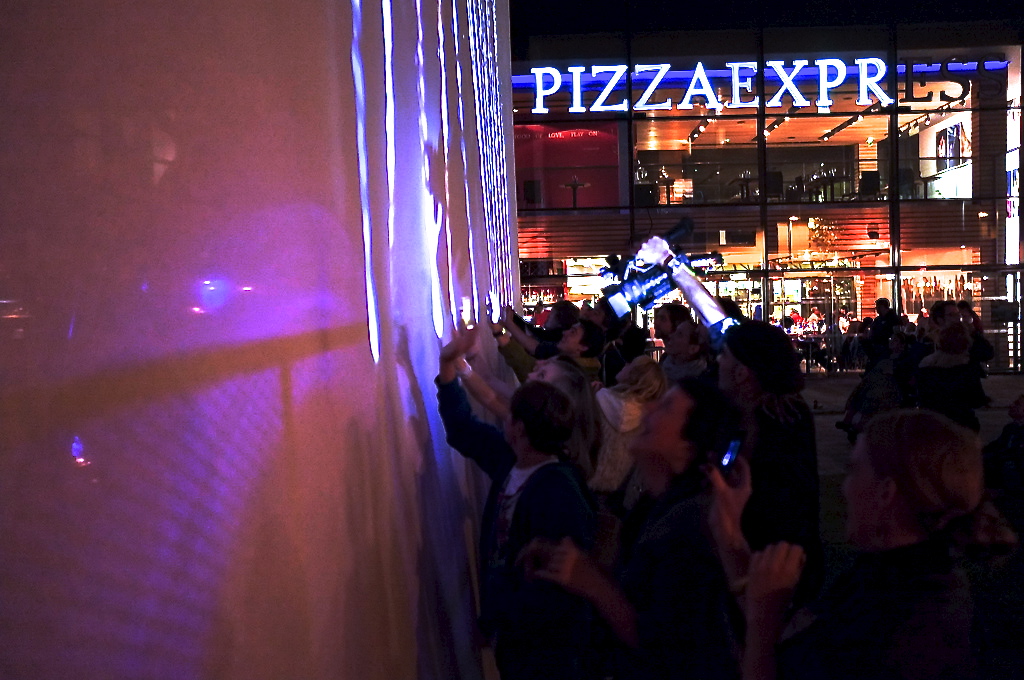 In the final run up to the first date at Nottingham GameCity, it's about time I make one more push for sponsors. It's a chance to have your name associated with this massive installation that's travelling around the country. And we're already getting some sniffing around from the TV stations, so we're hoping it'll get lots of profile.
We have platinum and gold levels for the corporations, but if you're not Microsoft or Google you can still help – we now have micro-sponsor slots starting at £100.
Platinum : Entire tour £5,000, one night £1,000
Gold : Entire tour £3,000, one night £800
Micro sponsor : £100 per night or £300 for the whole tour
Not only do you get your logo projected on the screen in-between shows, but you're also helping the event to happen. Your company can truly be a supporter of this very cool arts project (even if I say so myself 🙂 )
There are limited spots so please mail me seb@leedelisle.com if you're interested in one of these. Thanks!
[UPDATE] of course I forgot to mention the most important part! We're expecting at least 30,000 people to see the show across the tour. We've already got a couple of sponsors confirmed so if you're interested, let me know soon!