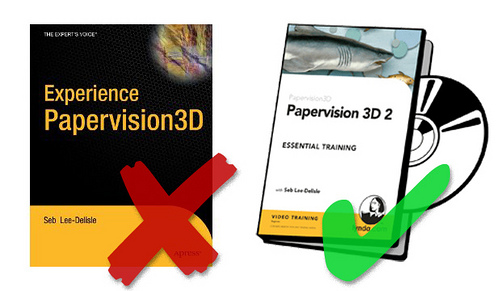 I'm frequently asked about when my "Experience Papervision3D" book is coming out. Well the truth is, there is no Papervision3D book and there never was! I was in talks with Apress on behalf of the entire team and we were originally all going to contribute a couple of chapters each.
However talks kinda fizzled out and we decided we didn't have time to do it. And that was that. Or so I thought! Ever since then, a PV3D book has been on Amazon with my name on it. Despite several requests to Apress to take it down!
So let me set the record straight once and for all – I'm not writing a book for Apress – sorry!
But don't despair! If you want some PV3D goodness you can now get my video training series from Lynda.com on DVD.