[kml_flashembed movie="/wp-content/uploads/manual/2008/sparkparticles.swf" width="480″ height="300″ FVERSION="9″ QUALITY="high" /]
I was thrilled to have been asked to produce this Flash particle tutorial for Computer Arts magazine this month. I've taken you through the process of making a particle class from scratch and using it to create basic particle effects such as sparks and smoke.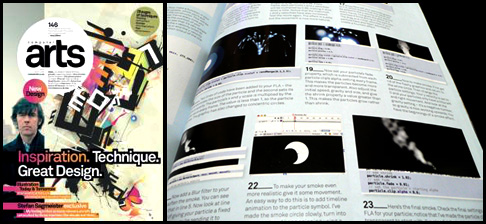 The March edition is out now, and you can download the source files here.