It's been quite a few weeks, and I've been unbelievably busy.
First of all, there was FITC Hollywood and the excitement of the Phlash5 debut gig.
Then back to Plug-in Media where I got straight to work on Pyrotechnics to the People, a digital interactive fireworks display (but more about that later).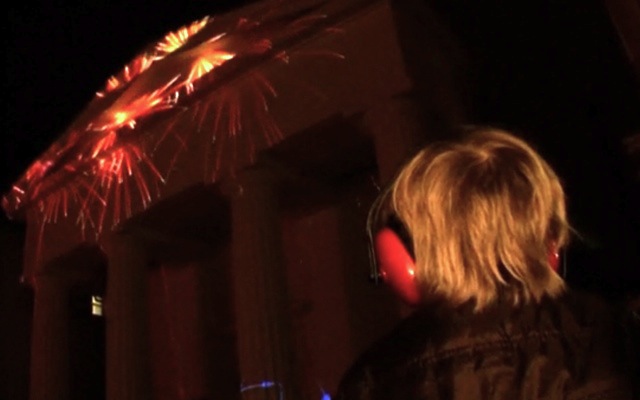 And then Flash on the Beach kicked off. What an amazing conference, John Davey really did himself proud. But for myself and Dominic Minns, Plug-in's creative director, it started on Sunday, with a day long workshop all about Flash games. That night we did the technical run-through for Pyros, and then I had to get up on Monday morning and present my particles session! Which seemed to go really well. I even noticed a couple of Microsoft guys in the front row who are going to try to make some Silverlight particles! I'll definitely be very interested to see what they come up with.
The rest of the day was a mad panic session in time for the fireworks which kicked off at 5.30. They weren't really working that well at first, but no one seemed to notice (except the programmers…:-) ) A quick reset at around 6.15 and they were fine after that. There seems to be a lot of interest in this, so I'll definitely write up a proper post about the whole process from beginning to end.
After that it was just party time for me, which was great because I got to see some amazing presentations, the ones that stick in my mind are Mario Klingemann (the first time I've ever seen a choreographed live dance performance at a Flash conference), Robert Hodgins (who just does the most amazing things with particles) and Jared Tarbel (who is just the nicest guy with the most inspiring session).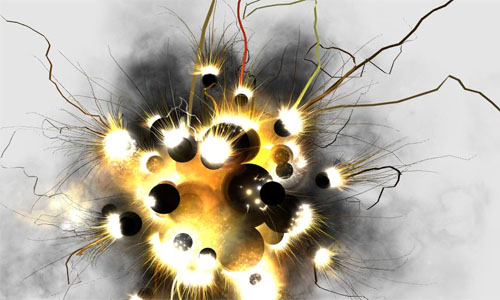 Awesome imagery from Robert Hodgin

Tuesday night's party was also memorable, mainly because there was a girl in a box. Although I never saw it, I only heard. But just to be sociable I'll take their word. Dom was in charge of organising that particular party, so I'm surprised frankly that there was only the one girl in a box.

And so quickly it ended and we have to say goodbye to our friends from all over the world. It's been so great having them here in my home town, such a pleasure and a privilege that John chose Brighton for this conference. He put so much of himself into this and it shows. This year the conference seemed just about perfect. And I'll see you next year!

This entry was posted in