The interactive digital fireworks display
The digital fireworks display that you control! Touch the bright orbs of light to fire an array of gorgeous multi-coloured rockets. The virtual pyrotechnics are projected onto a 60 foot wide screen using state-of-the-art projectors and lasers.
This is more than your typical fireworks show, you are fully in control of the experience, using your judgement and creativity to decide which fireworks are triggered and when. Each show is uniquely choreographed by the crowd. No two nights are exactly alike.
Designed and programmed by digital artist Seb Lee-Delisle and his team, projectors and lasers provided by LM Productions.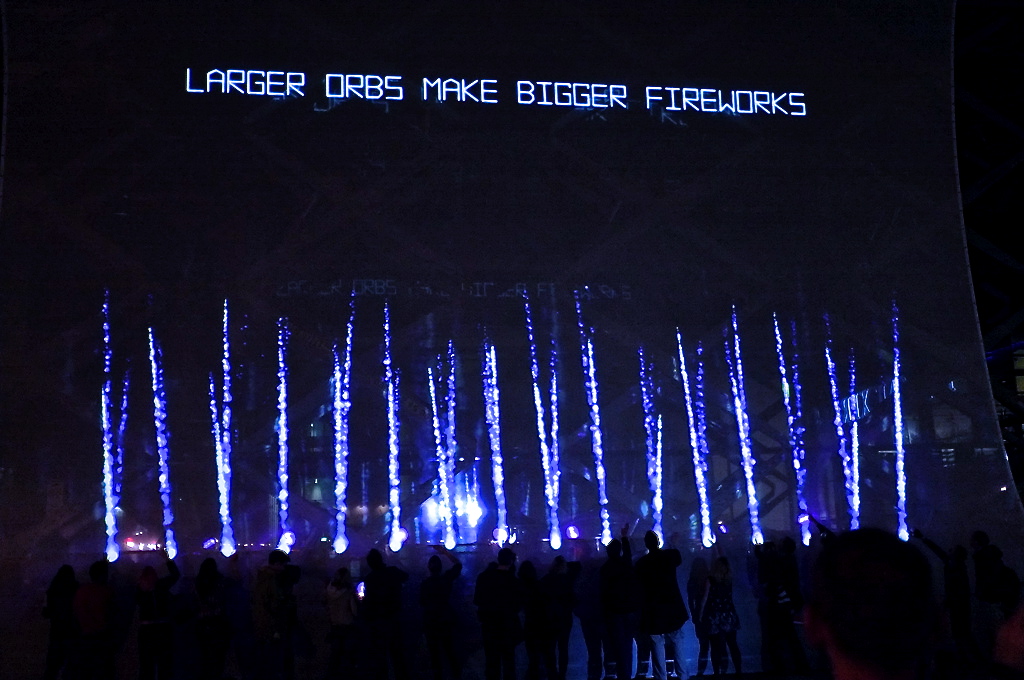 PixelPyros is built on the open source C++ code framework openFrameworks and the code-base for the project is available as a learning resource on github.
For booking enquiries, please contact seb@leedelisle.com
Funded by the Arts Council England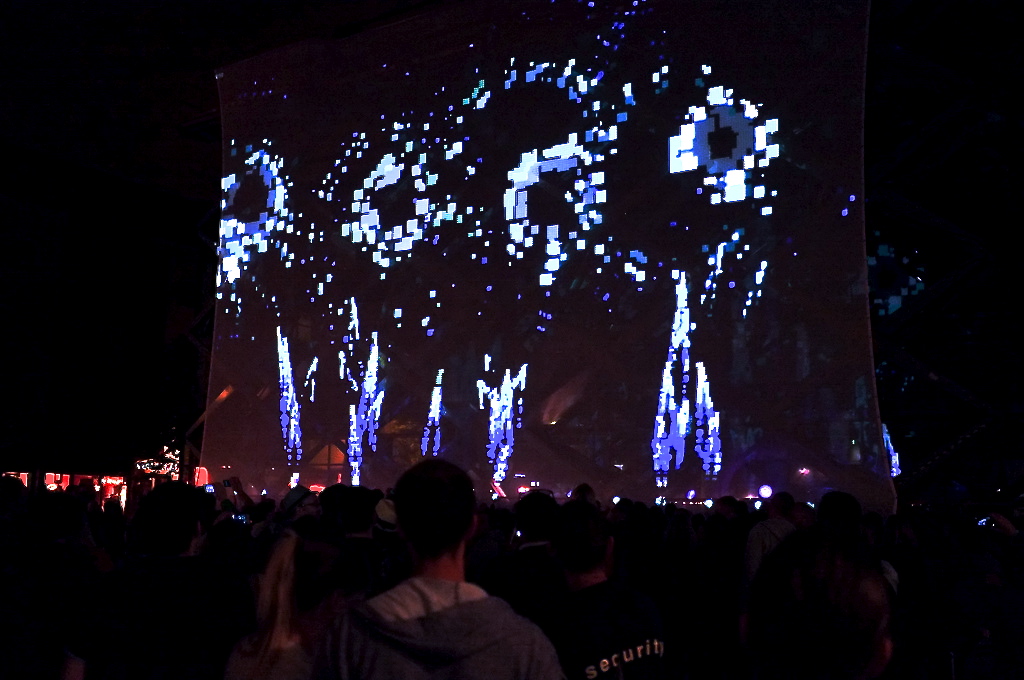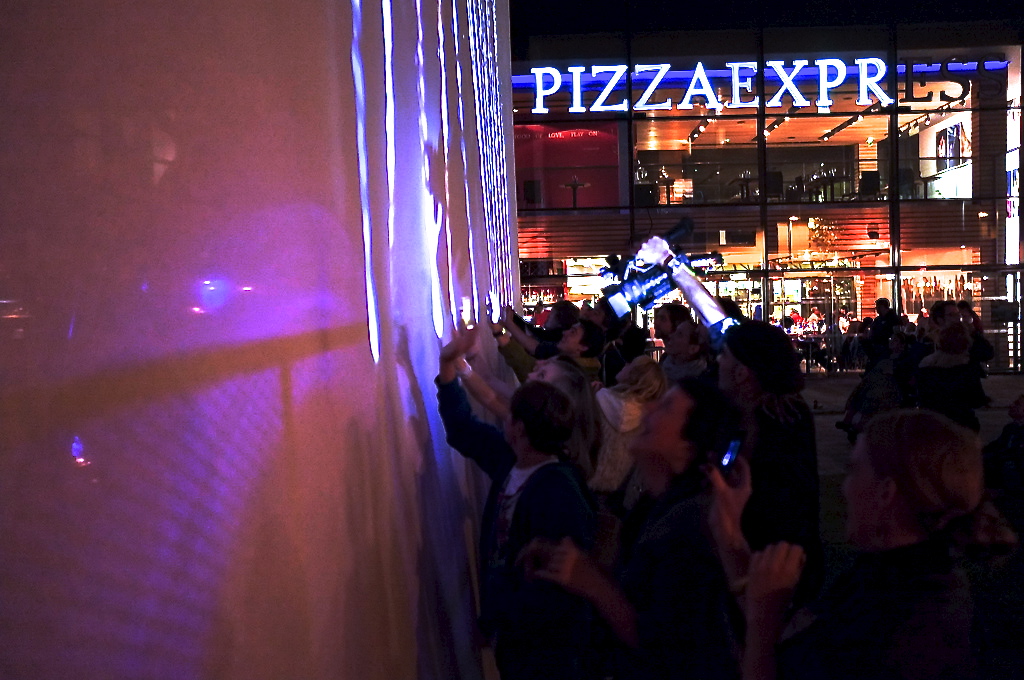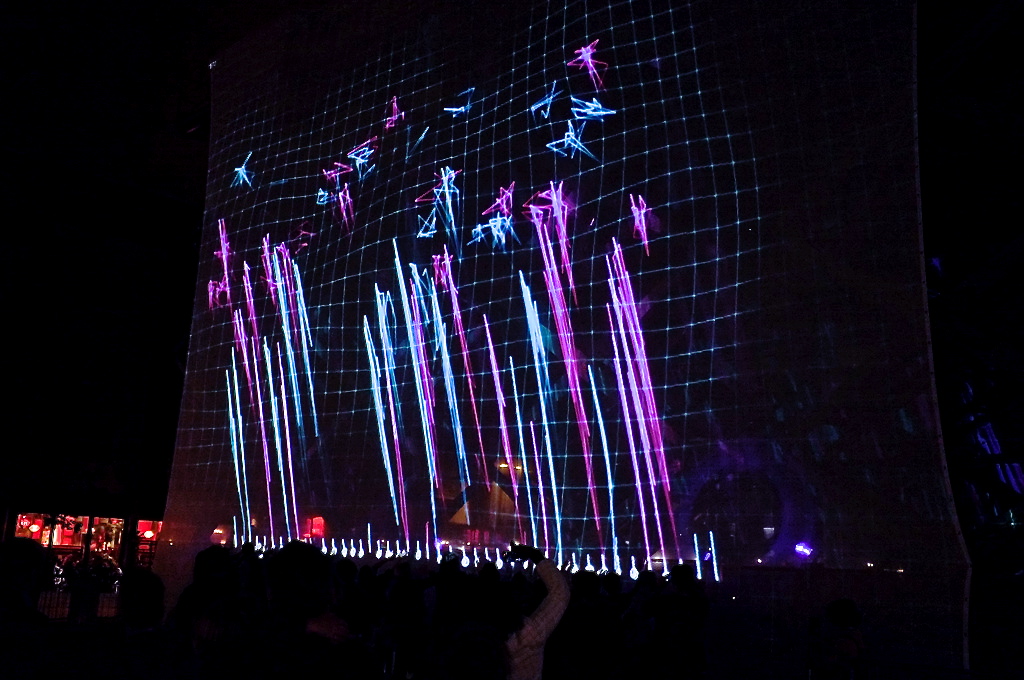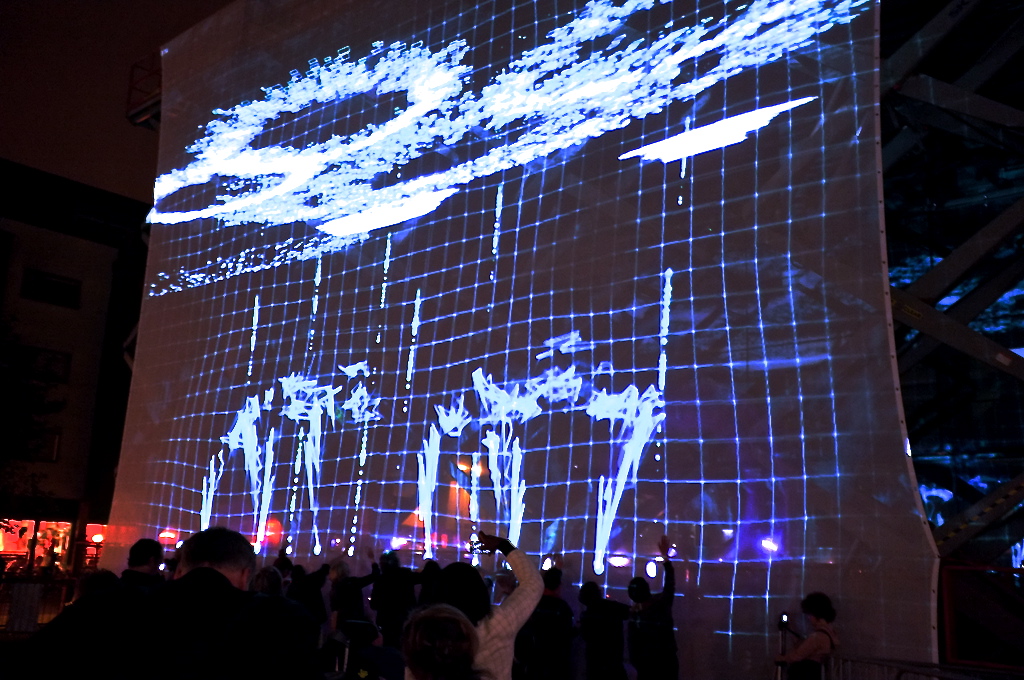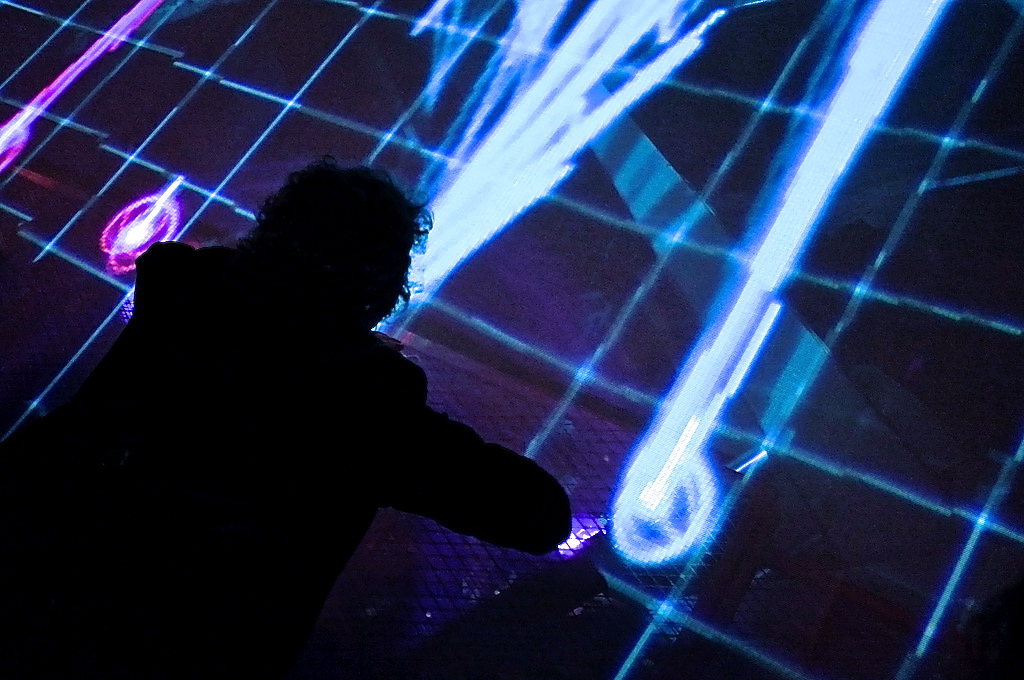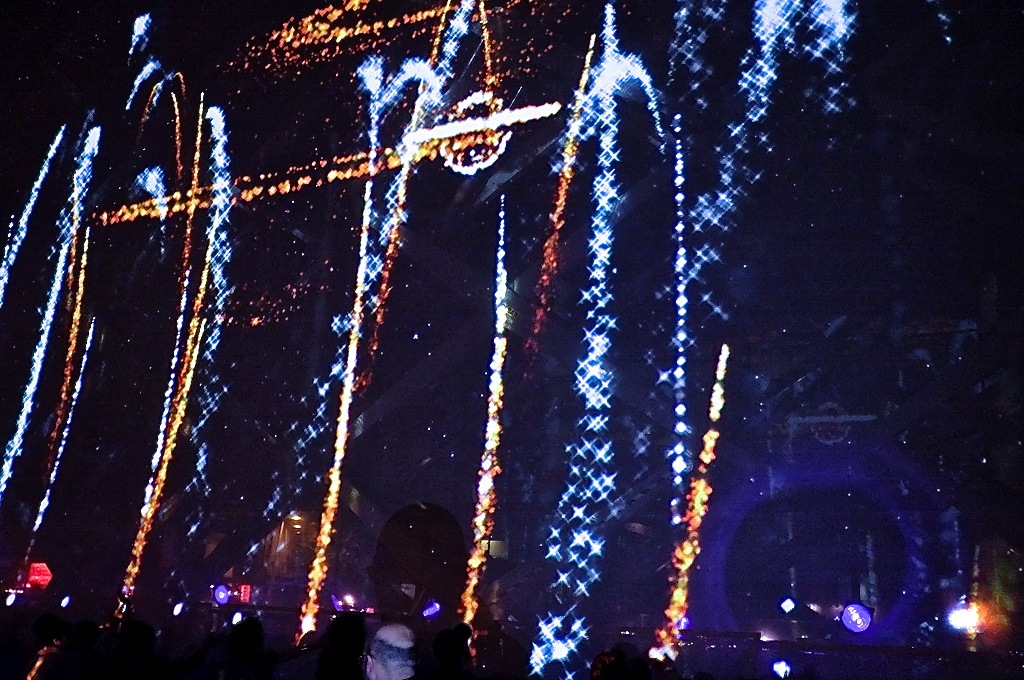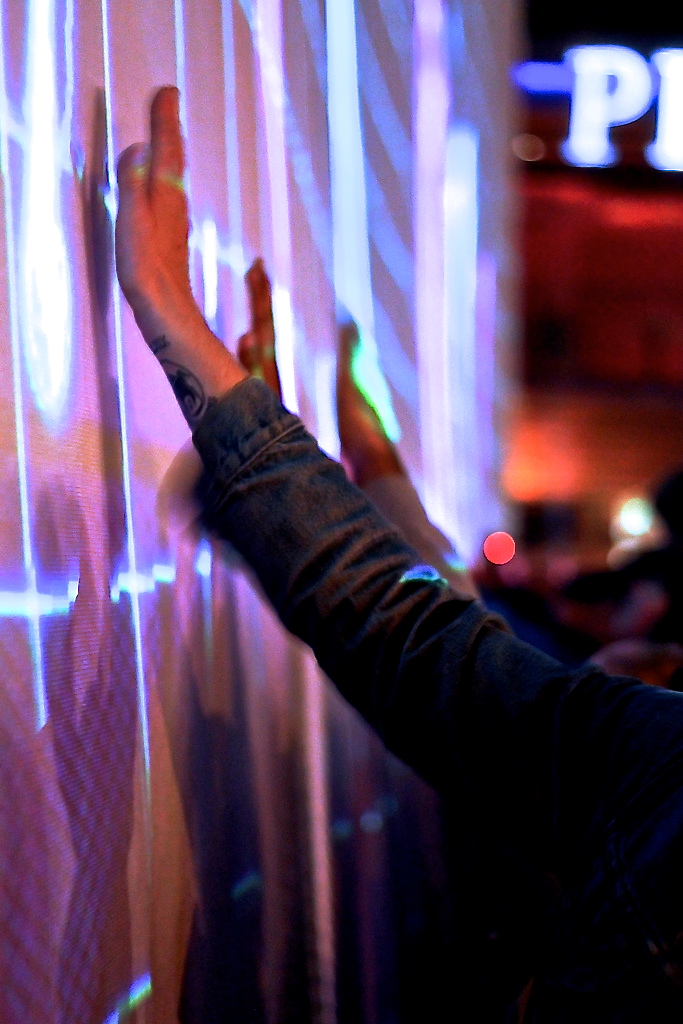 Photos by Jon Pratty from the Arts Council